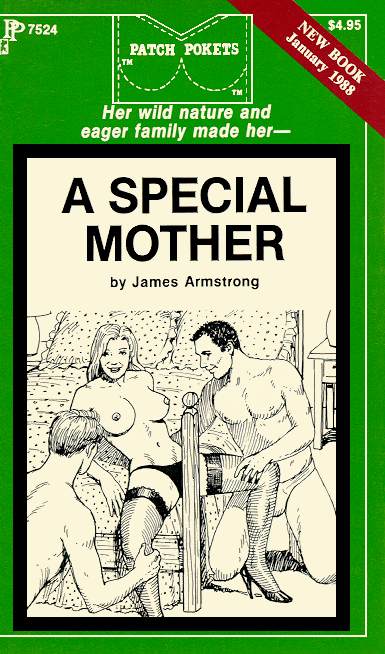 ---
---
James Armstrong
A special mother
CHAPTER ONE
"Oh, I like it when you undress me," Mitzi said. "Your hands feel nice on my ass."
"I sure like taking your clothes off," Tommy said. "Your skin's so smooth and hot."
Rita closed the door to the basement and frowned at the voices, coming through the crack in the sliding door to the living room. What was her son up to?
"Your hands are like fire on my tits," the girl said. "Come on. Squeeze them harder. Oh!"
Rita stole quietly to the sliding door. It was getting dark where she was in the kitchen, and a wedge of light came through the crack.
Her son and his girlfriend were sprawled on the living room couch. Tommy had stripped the girl's jeans off. Her blouse was open and so was the hook on the front of her bra, letting her big tits thrust out.
With one hand under her ass, he peeled her panties down off her ass-cheeks. He drew the thin pink garment down off her legs and dropped it on the floor. The girl had his fly open and one hand inside.
He spread the girl's legs, exposing the wedge of black pussy-hair, and slipped a finger in her cunt.
"Oh!" the girl gasped. "Let me get your big cock out. I'll see if I can get my mouth over it."
Rita had heard enough. Once started, there'd be no stopping that bitch. She didn't like her anyway.
---