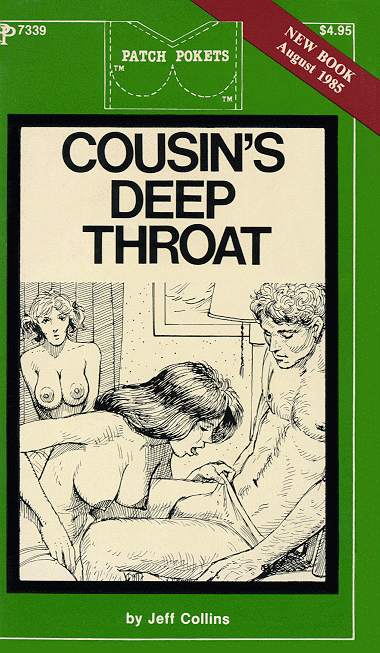 ---
---
Jeff Collins
Cousin_s deep throat
CHAPTER ONE
"Oh, that's it, Cheri, rub against my cock like that!"
Cheri Robbins moaned and felt juice seep from her hot pussy to soak her panties.
Tonight was going to be the night, Cheri knew it. Tonight Bobby Blake was going to fuck her. And she was more than ready!
His lips parted as they ground against hers. Then his hot tongue came out and wormed its way between her lips. At the same time, one hand managed to slip around far enough to caress her tit. His hand was hot on her tit, his tongue even hotter in her mouth.
Cheri felt her body being turned sideways in the seat. And then the pulsating hardness of his young cock was against her belly. He found her hand with his and lowered it to his prick. Almost against her will, she eased her hand up and down its throbbing length and then squeezed it. It was as if she were testing its resilience in her hand.
He groaned.
She loved his hands on her tits. She reveled in the tingling feeling his palms gave her nipples as they rolled her nipples around and around on her chest.
But, as always, Bobby was never satisfied with just her tits. Not through the material of her blouse and bra. He would want to feel her bare skin. He would want to put his hand down between her legs. Harder and harder he would rub, until she would become a blubbering mass of frenzied, frustrated flesh.
Each time she had let him get that far it had been harder to stop.
And tonight she didn't want him to stop. She knew that if she let him get that far tonight, she would let him go all the way. Her tits were hot, thrusting into his hand. Oh, my God! she thought, suddenly realizing that he had untied her blouse and unsnapped her bra. Her tits were bare, cupped in his kneading hands. The nipples were like two hard raisins as they throbbed in his caressing palms.
---