150 Best Terrace and Balcony Ideas
9780062283375_Chapter_12.xhtml
Architect: Patrice Bideau
Location: Brittany, France
Photography: Armel Istin
This house was built using organic architectural principles and green energy components. The result was maximum efficiency using the minimum of technical elements. It is sited in an area with an oceanic climate, so a garden was designed protect the house from the westerly winds, and a separate vegetable garden was created on the east side. The roof is clad with 12 in. (300 mm) of Rockwool insulation.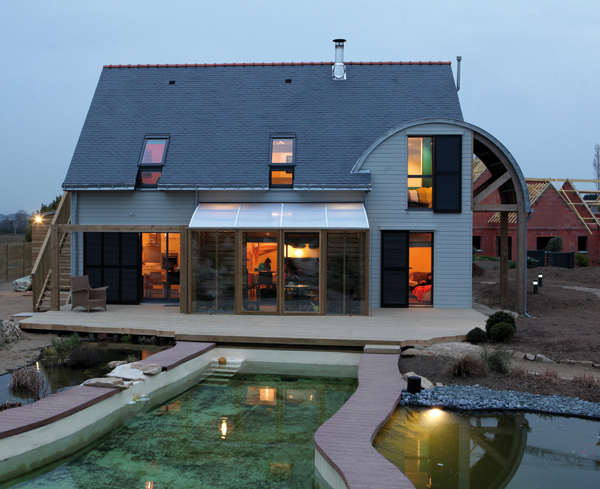 028
An arbor connects the kitchen to the terrace and is a winter garden in cold weather. The roof is made of polycarbonate.
029
The wrought iron of the table and chairs takes second place to the beauty and originality of the colorful mosaics that cover them. These can be made by hand and at home.
030
The bottom of the natural pools is gravel or clay, and aquatic plants are used to clean the water instead of chemicals.