150 Best Terrace and Balcony Ideas
9780062283375_Chapter_17.xhtml
Architect: XTEN Architecture (Scott Utterstrom)
Location: Beverly Hills, CA, USA
Photography: Art Gray
This house is an extension to a steel and glass home built in the 1970s. The annex, which is a large terrace, was built with the intention of turning it into a relaxation and entertainment area. The terrace has simple geometric shapes and a low bare concrete wall that gives it a sense of austerity.
041
The arbor is set apart from the more conventional structures by its metal rods and the plates that cover it.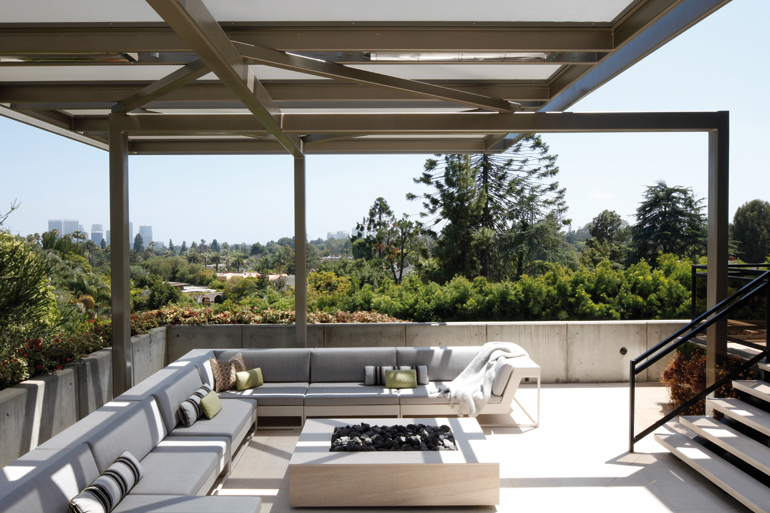 The couch's pure white lines contrast with the unpainted, unpolished, and unworked wall behind.