150 Best Terrace and Balcony Ideas
9780062283375_Chapter_22.xhtml
Landscape design: Nicole Helene Designs
Architect: Works Partnership Architecture
Location: Portland, OR, USA
Photography: Shawn St. Peter
This small house has been remodeled in order to accommodate a young family with two children. Given the small size of the apartment, specific furniture was designed to fit in the various spaces and meet the needs of the inhabitants. The terrace is simple and practical but preserves a design that is in keeping with the rest of the house.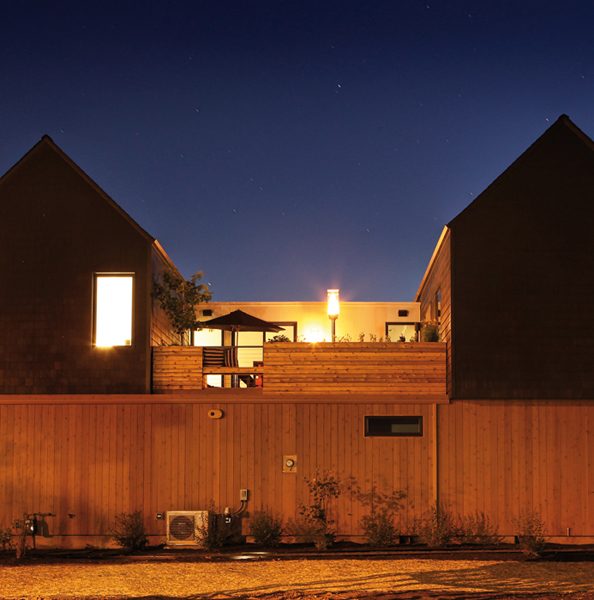 048
The sturdy wooden table will remain in good condition for quite a long while. The lamppost, in imitation of an old oil lamp, is a special detail.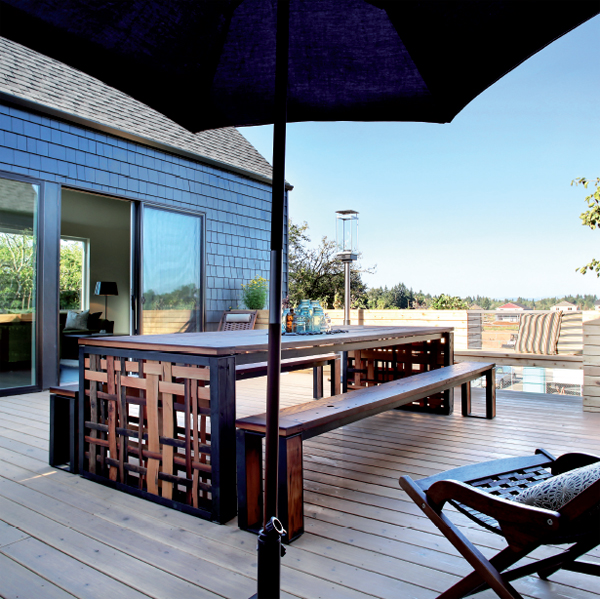 049
The orange lights draw new shapes and, together with the dark wood, add warmth.