150 Best Terrace and Balcony Ideas
9780062283375_Chapter_27.xhtml
Architect: Eric Vreedenburgh (Archipelontwerpers)
Location: Leeuwarden, The Netherlands
Photography: Marcel van der Burg
The majority of freestanding houses in Holland are situated in the middle of a plot, leaving the sides empty. By contrast, this house uses the complete building plot, and its patio is on the inside. The entire house is arranged around this patio. The outdoor and indoor spaces alternate rhythmically. All the rooms have access to the patio, which functions like an ancient Roman cloister. The part that faces the street can be closed off using reinforced blinds.
054
A gray grille surrounds and provides privacy to the house, while the holes in the grille lessen the feeling that it is a rigid and impassable barrier.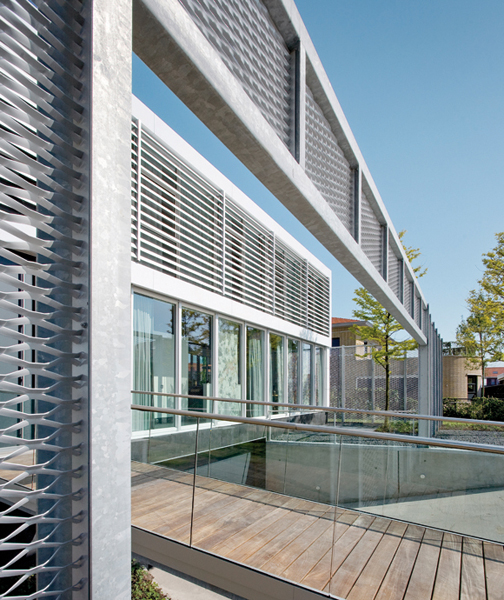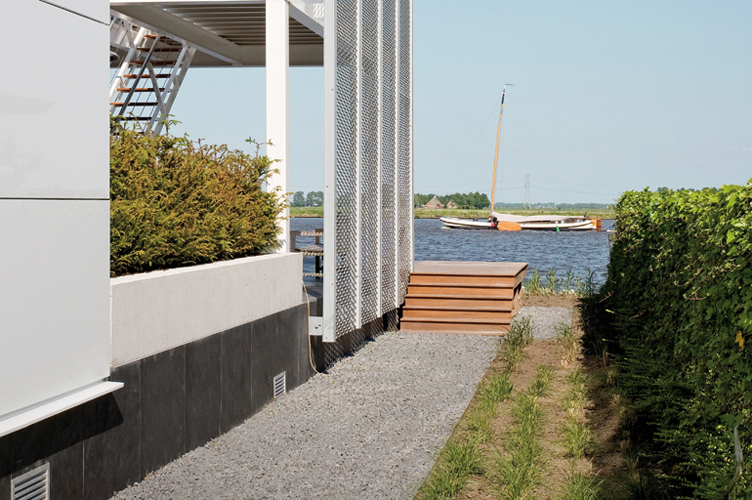 The slope leads down to the garage entrance, which is in the basement underneath the house.
055
An upper terrace has been built in the inner patio to provide the upstairs bedrooms with outdoor space. Furthermore, the U-shaped structure affords marvelous views.