150 Best Terrace and Balcony Ideas
9780062283375_Chapter_34.xhtml
Architect: Nicolas Tye Architects
Location: Great Amwell, Hertfordshire, United Kingdom
Photography: Nerida Howard
This project is an extension to a barn that was converted into a house. The clients wanted to extend the rear of the house to create more space and add depth to the building. The extension becomes the new dining and informal social area, with direct access to the children's play area and to the garden. The architects retained the character of the original barn despite using innovative and high-quality materials.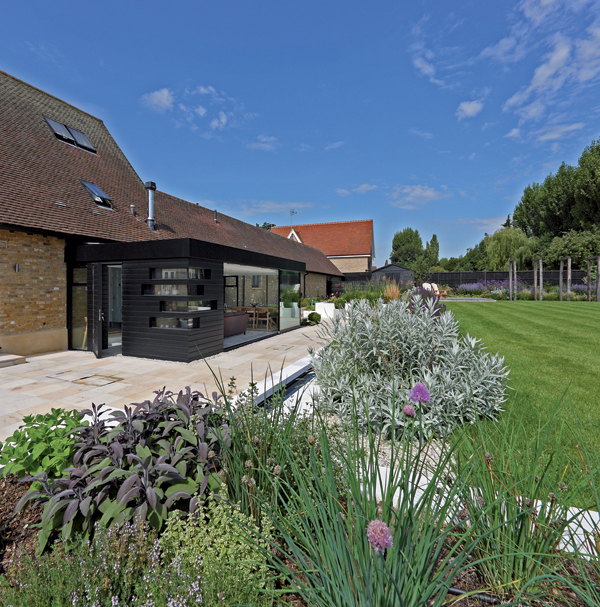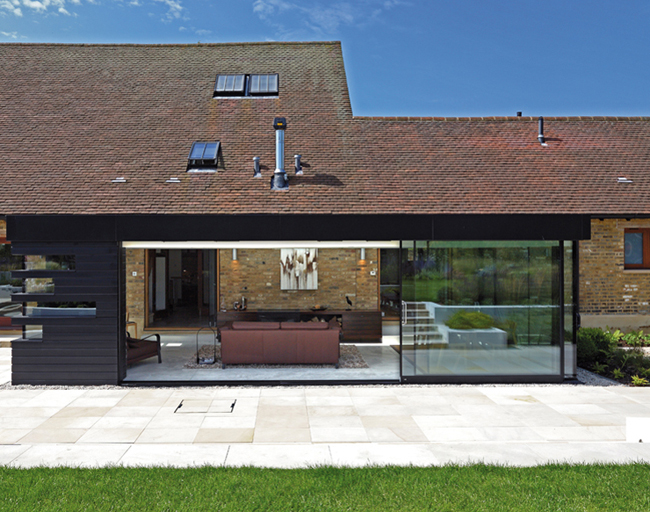 067
Lavender is a plant that is easy to care for and grows best on dry and sunny land. It is attractive, easily recognizable by its color, and famous for its medicinal properties.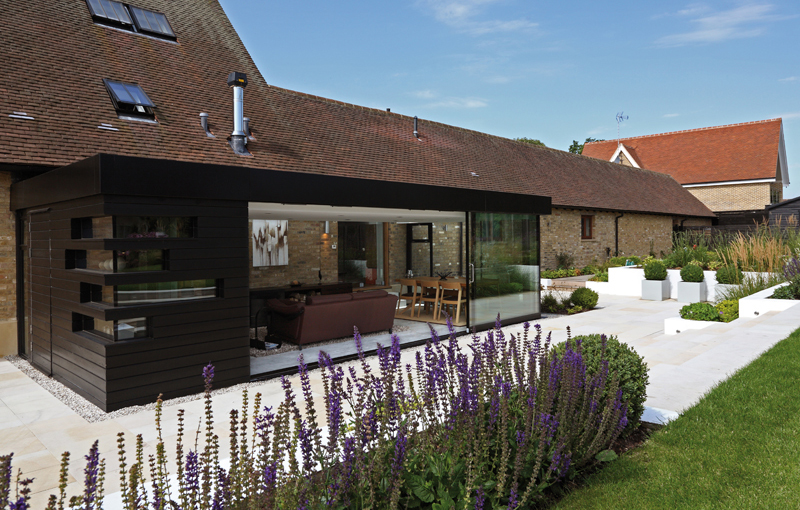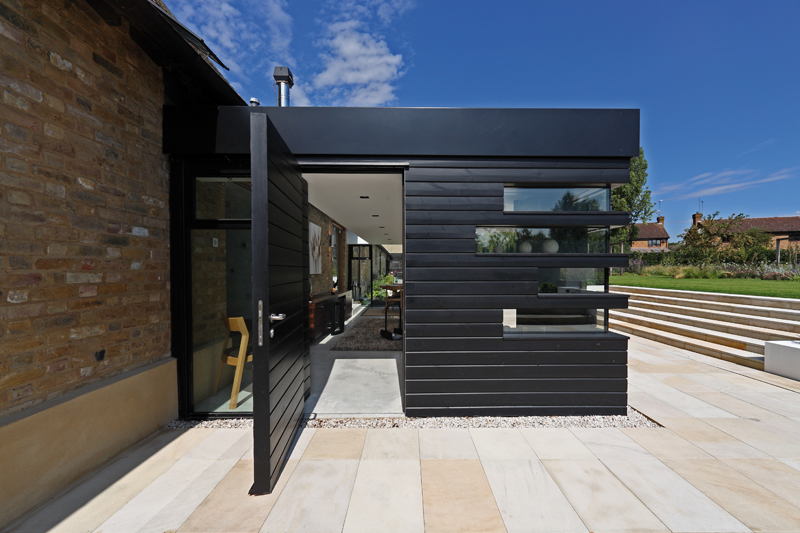 068
The water features along the boundary that separates the patio from the garden are a modern and practical decorative item. The sound of water is relaxing.