150 Best Terrace and Balcony Ideas
9780062283375_Chapter_35.xhtml
Architect: Nico van der Meulen
Location: Bedfordview, South Africa
Photography: David Ross, Barry Goldman, and Nico van der Meulen
The clients asked for a refurbishment and extension of an old house built in the 1950s on steep terrain with views of 270°. An infinity pool was placed near the bluff to offset the height difference. The pool starts very close to the living room, so when the sliding doors giving onto the terrace are opened, there is the feeling that everything is in a single area. The house was expanded to accommodate two garages and three bedrooms.
069
This terrace provides plenty of ideas about how to illuminate an outdoor space. The ball-shaped lamps are minimalist and elegant, and the torches in the background are in an ethnic style.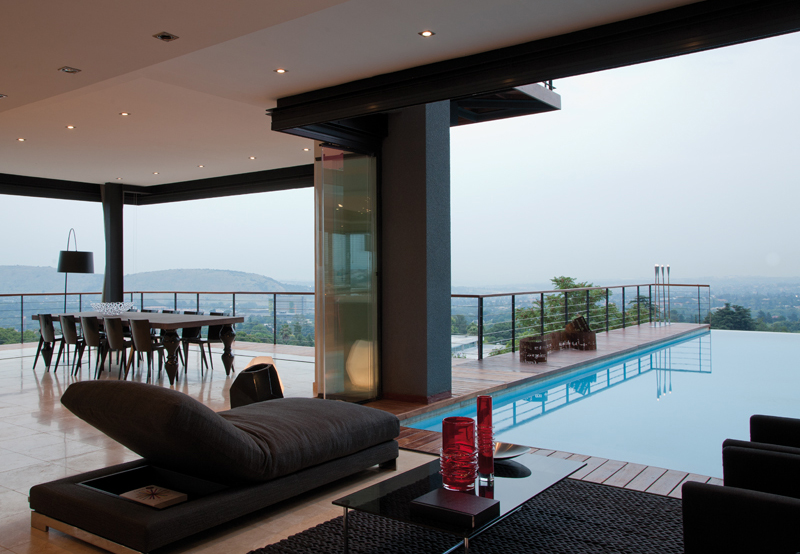 070
The pool is so close to the living room that when you open the doors, you seem to be in it. This creates a sense of a unique, shared, and large space that is free of architectural barriers.
071
A natural stone staircase is always a fine addition to the exterior of a house, especially if the house is located in a wilderness-type environment.