150 Best Terrace and Balcony Ideas
9780062283375_Chapter_37.xhtml
Landscape design: Secret Gardens of Sydney
Location: Sydney, Australia
Photography: Jason Busch
This rooftop garden is on the top of a twenty-five-story building surrounded by other skyscrapers. Geometric shapes are essential to the design of this space, in which a circular area with grass dominates the scene. A table, chairs, and two benches, visually separated by wood, turn the front area into an eating or resting nook.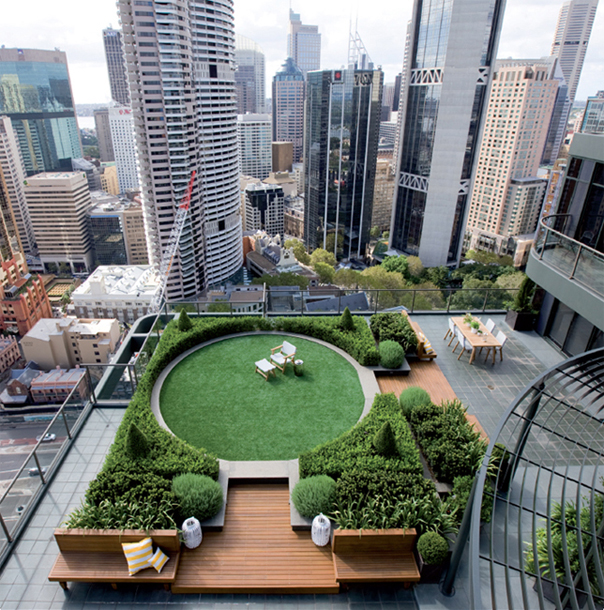 073
The wooden seats frame the roof and provide a seating area where the space and the views can be enjoyed.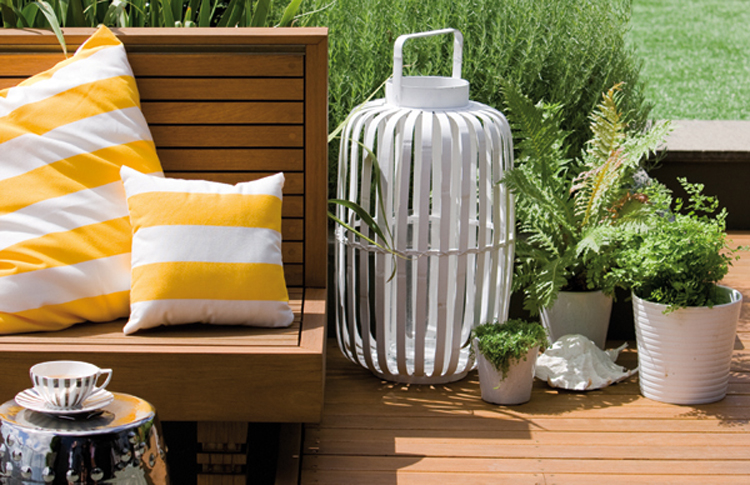 074
The geometrically shaped bushes are a formal element, while the lavender and iris plants add a free and easy air.