150 Best Terrace and Balcony Ideas
9780062283375_Chapter_38.xhtml
Landscape design: Secret Gardens of Sydney
Location: Sydney, Australia
Photography: Peter Brennan
Spanning three levels, this city penthouse was in need of a makeover. The client wanted a low-maintenance rooftop garden to enjoy personally while also creating expansive entertaining spaces. Set against views of the harbor and city, the garden has ponds, walkways, an entire entertaining level, and a hot tub.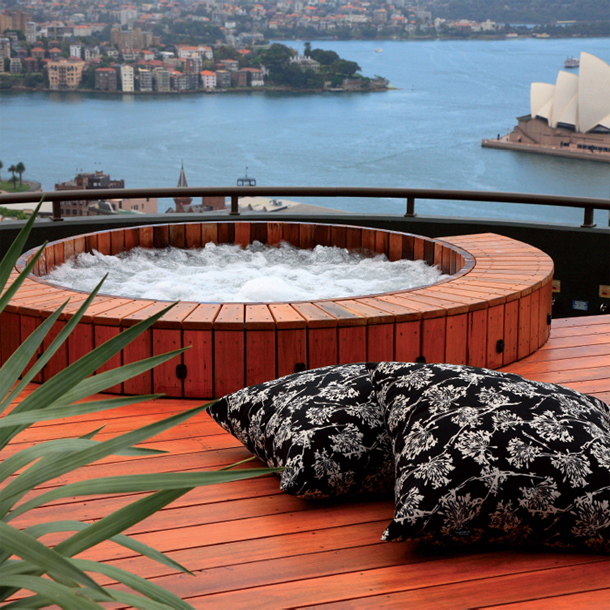 075
Some items, such as the water feature, stairs, and furniture, are made of wrought iron and painted black. They can be cleaned by simply rubbing gently with a damp cloth.
Above, a small metal water feature decorates the platform leading to the next level. On the left, the hot tub overlooking the harbor is spectacular.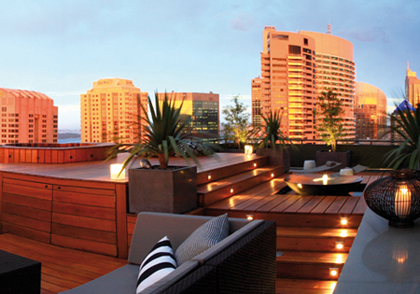 076
In this area, an artificial pond with plants was installed, which is vaguely reminiscent of a wetland and quite a surprise among so many urban features.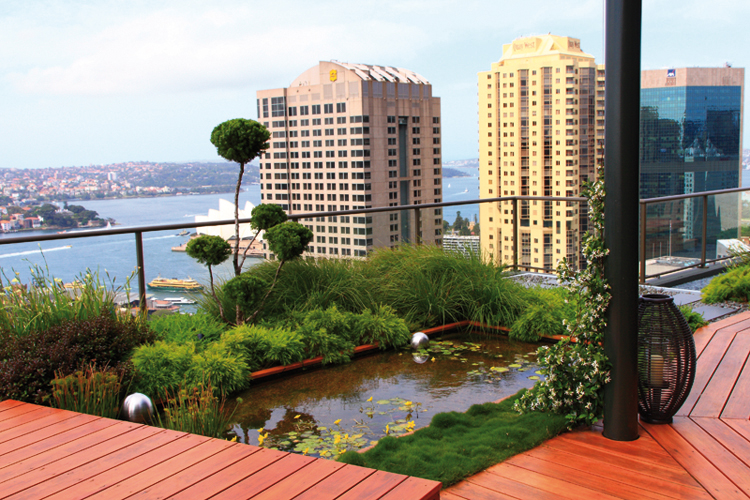 077
The marsh plants, such as Acmella decumbens, are ideal for beautifying the edges of the pond, concealing canvases or other artificial materials, and cleaning the water.