150 Best Terrace and Balcony Ideas
9780062283375_Chapter_39.xhtml
Architect: 2B GROUP (Vyacheslav Balbek, Olga Bogdanova, Alena Makagon)
Location: Kiev, Ukraine
Photography: Vyacheslav Balbek
This is a three-story penthouse apartment near the Dnieper River. The upper floor consists of a landscaped terrace covering 2,690 sq. ft. (250 m2). The house is decorated with detail and originality. Features include a cement bottle decorated with Braille writing, a stone pouf, and a red Maersk shipping container. The main element is a vertical garden that presides over and connects the various rooms.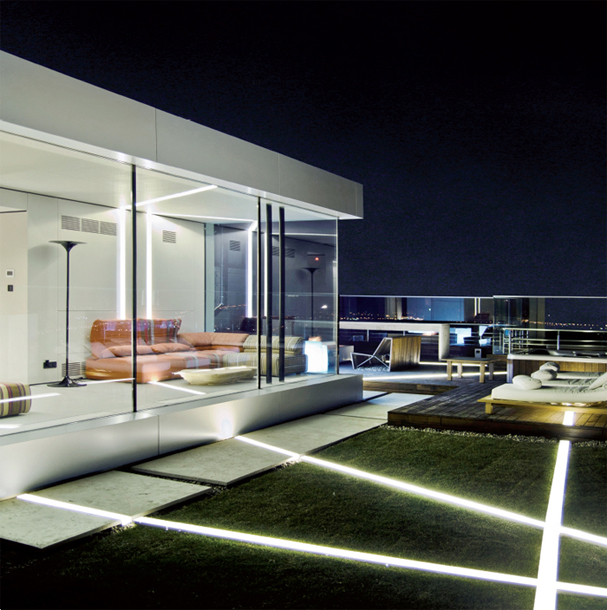 078
The geometric illumination of this garden terrace brings a creative touch, and sun loungers on the wooden decking lend an air of relaxation. In winter, the glass pavilion is used.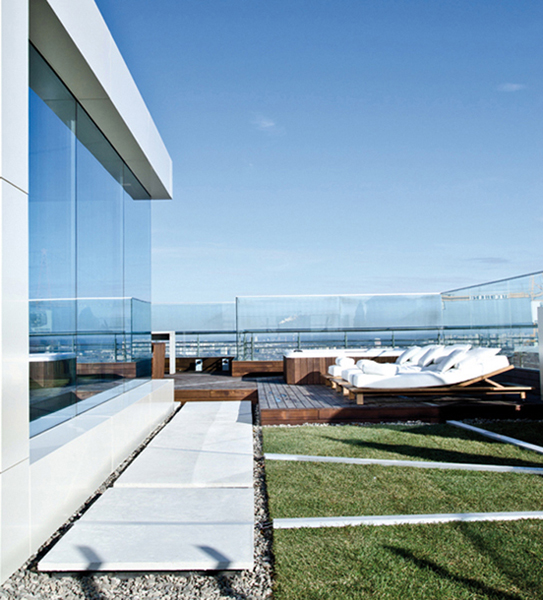 079
This small shrub is anchored in a cement-covered pot and serves as a railing in front of the shaft that looks onto the inner courtyard.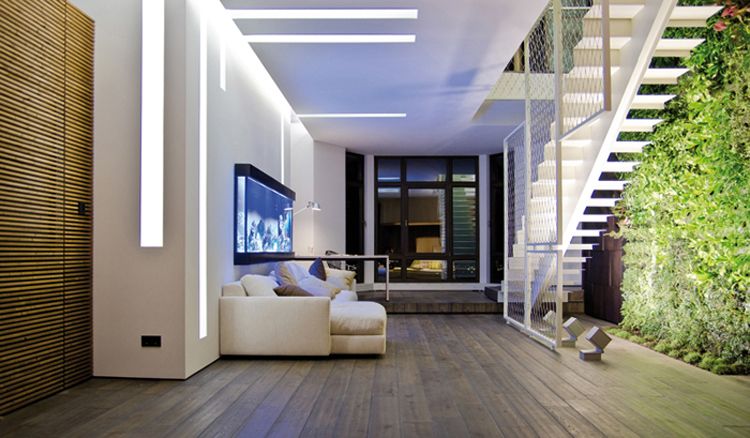 The vine on the wall creates an interior garden and gives a feeling of freshness.