150 Best Terrace and Balcony Ideas
9780062283375_Chapter_4.xhtml
Architect: Mareines + Patalano Arquitetura
Location: Angra dos Reis, Rio de Janeiro, Brazil
Photography: Mareines + Patalano Arquitetura
The roof of this house in Brazil is the main focus of its architectural structure, and it is this feature that provides it with a practical, self-sufficient cooling system. There are no corridors between the rooms, and social areas are sited in semi-open zones. The varying ceiling heights create breezes to counteract the humid and extremely hot local climate.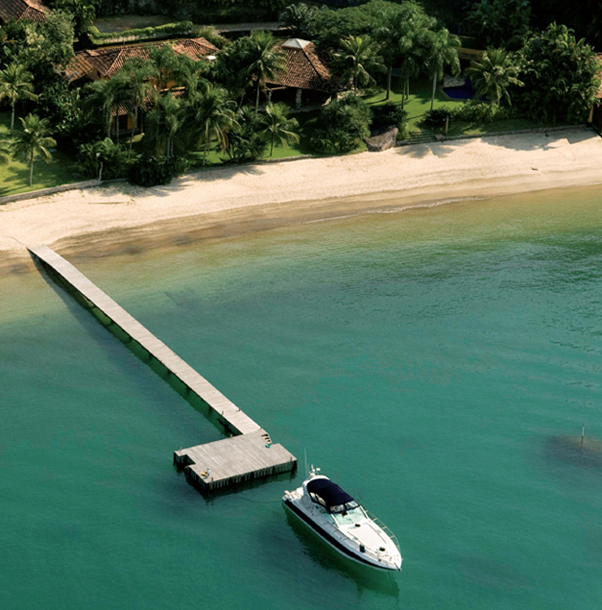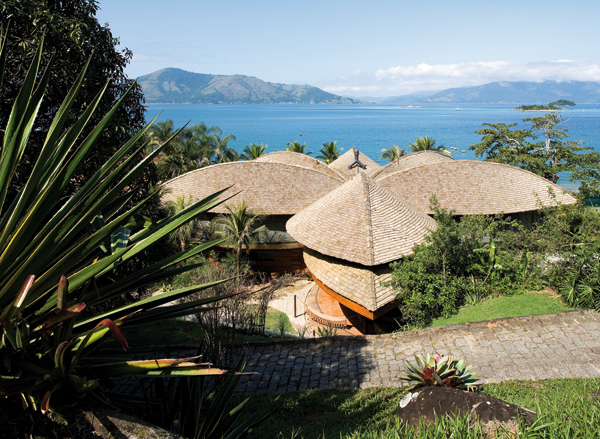 009
The roof imitates the petals of a flower and is inspired by Brazil's Indian architecture. It protects the house from excessive sunlight while allowing light in sideways to illuminate the rooms.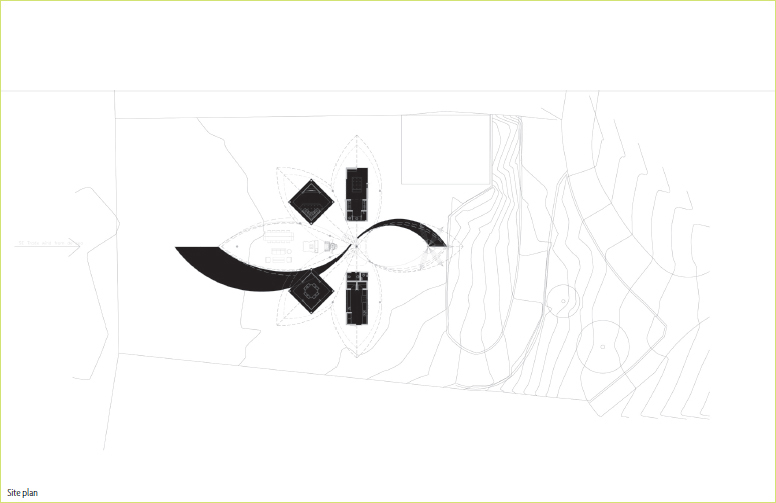 010
Palm trees need sun and need to be surrounded by vegetation. Their damaged leaves and branches require pruning from time to time, and they have to be repotted every two or three years.
011
On the terrace, a curious curvilinear pool enters the house. The pool also snakes down to a jetty leading out into a lake.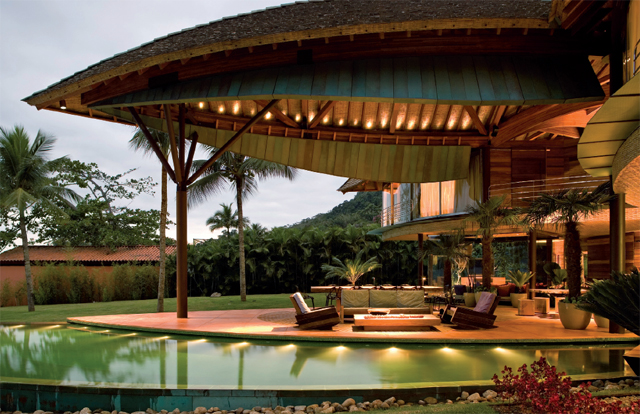 012
Hammocks are very commonly used in hot climates and are ideal for taking a good afternoon nap outdoors. They are also easy to put up and are economical and lend a tropical feel to a terrace.