150 Best Terrace and Balcony Ideas
9780062283375_Chapter_42.xhtml
Architect: Jason Fort
Location: St. Augustine, FL, USA
Photography: Jason Fort
This 2,370 sq. ft. (220 m2) house was built so as to become a historic piece in the future. Its 398 sq. ft. (37 m2) terrace provides fabulous views. The house fits in with the residential complex in terms of structure and appearance. The house has low-maintenance needs, and its materials are designed to age gracefully, adding interest to the construction.
083
It is increasingly common to find outdoor spaces with running water systems such as faucets installed. They are especially indispensable in outdoor kitchens.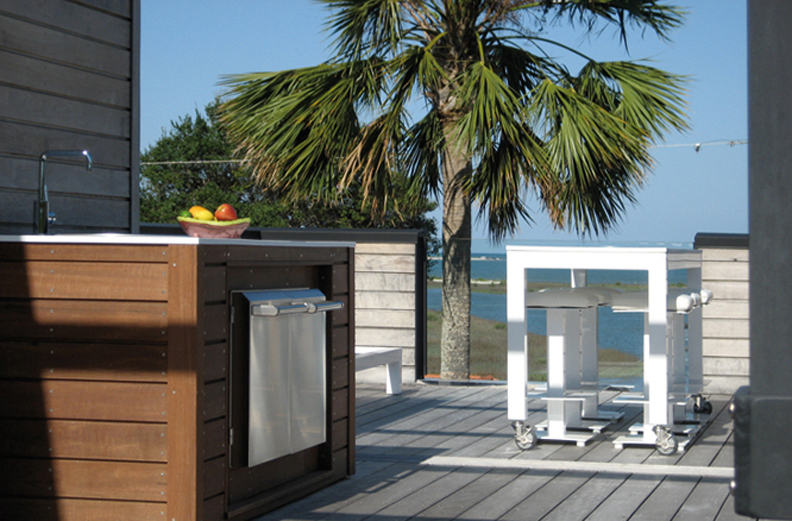 084
The stools add a minimalist touch to the whole and are aligned with the wooden planks. The arbor frame is attached to the shed wall, and all elements are unified.
085
The pool was decorated with Zen motifs to reflect the proprietor's philosophy. These highly personal features bring originality to the space and reflect the personality of its owners.