150 Best Terrace and Balcony Ideas
9780062283375_Chapter_49.xhtml
Architect: Edward Suzuki and Toshiharu Nanba (Edward Suzuki Associates)
Location: Kamakura City, Kanagawa Prefecture, Japan
Photography: Edward Suzuki
This house is located in a residential and commercial zone five minutes from the train tracks. Since the surroundings were not aesthetically pleasing, it was decided to design the house so that it would look inward, reminiscent of ancient Roman houses. A large circular patio 49 ft. (15 m) in diameter arranges the structure of the house, and almost all the rooms face this atrium-like space. A terrace overlooking the patio crowns the building.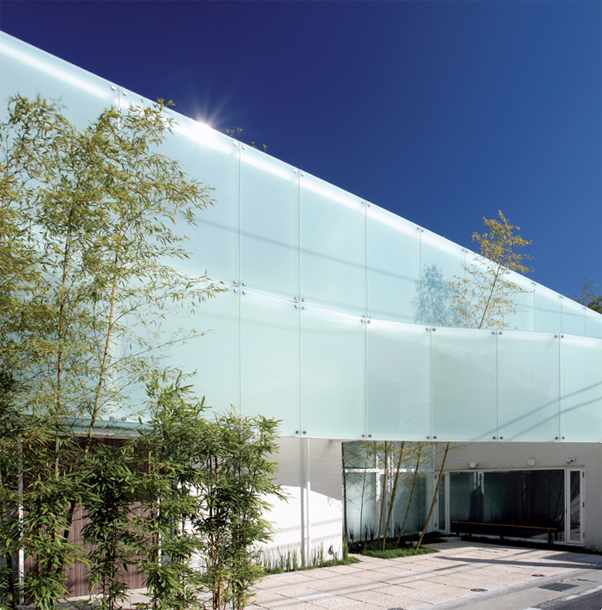 100
The impressive circular patio presides over the house. The flower beds cover the roof of the rooms on the floor below.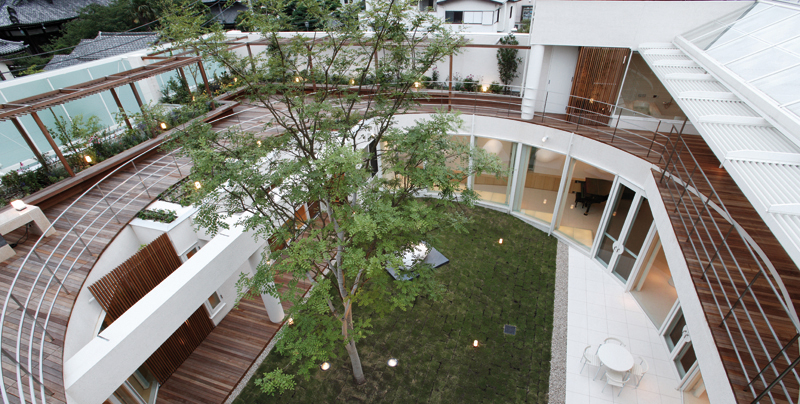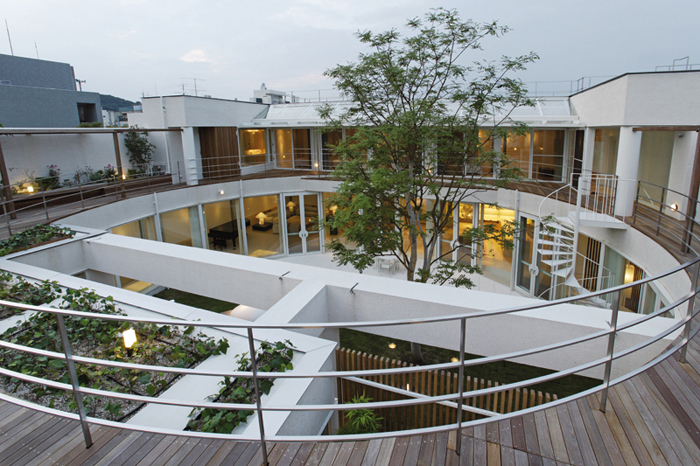 101
The flooring and part of the furniture is made of bamboo. Bamboo wood is more environmentally friendly because the plant regenerates quickly.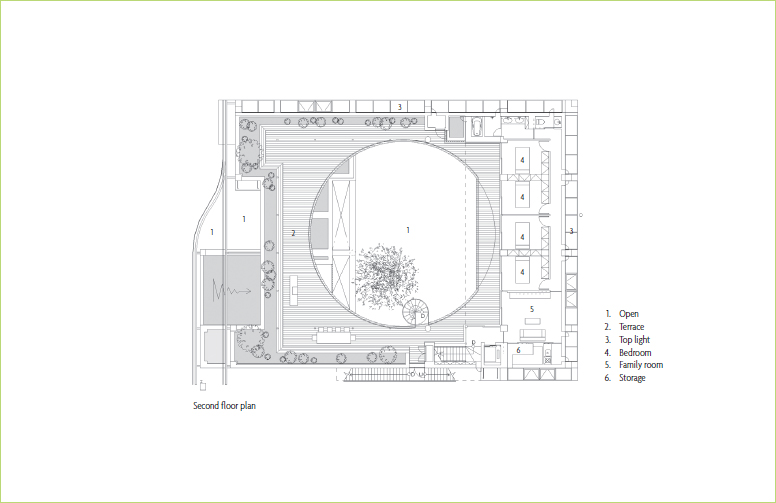 The terrace is an outside space, but because it is interior, it is protected from street noise. The central tree, which rises to the top of the building, decorates the property, along with the plants in the flower beds.
102
The glass of this terrace has moving parts for opening and closing to create breezes and ventilate the space, especially when the sun overly heats the room.