150 Best Terrace and Balcony Ideas
9780062283375_Chapter_50.xhtml
Architect: Bercy Chen Studio
Location: Austin, TX, USA
Photography: Mike Osborne
The house was built for two families and is therefore split into two living areas: two pavilions connected by a glass hallway. The pool is the focal point of the project, and all the rooms in the house are laid out around it. Both pavilions have different levels, which creates pleasant spaces for enjoying the outdoors.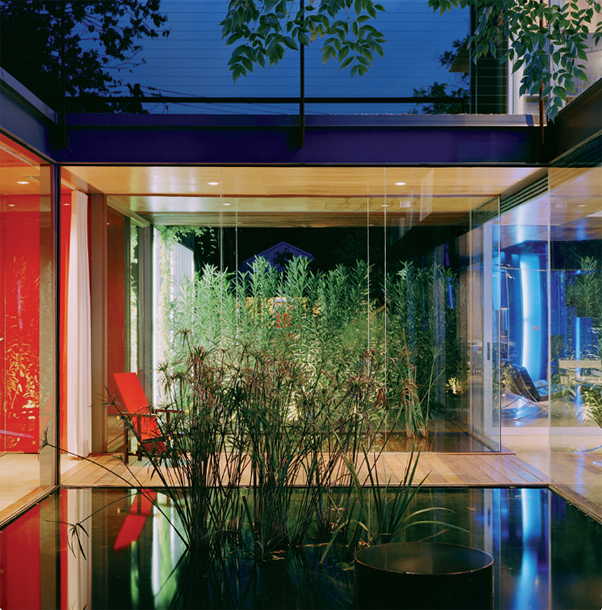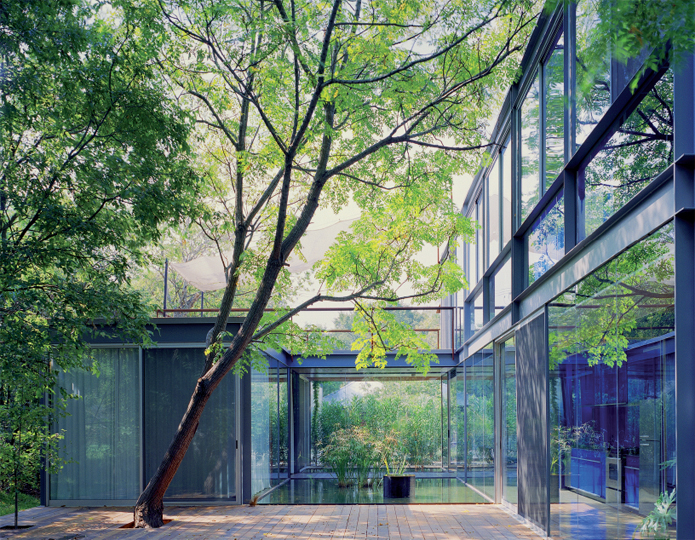 103
One way to create the effect of an interior patio without actually having one is for the building to go around part of the garden on three sides. If the walls are glass or have windows, the effect is enhanced.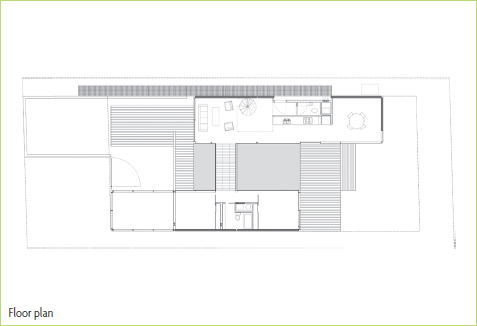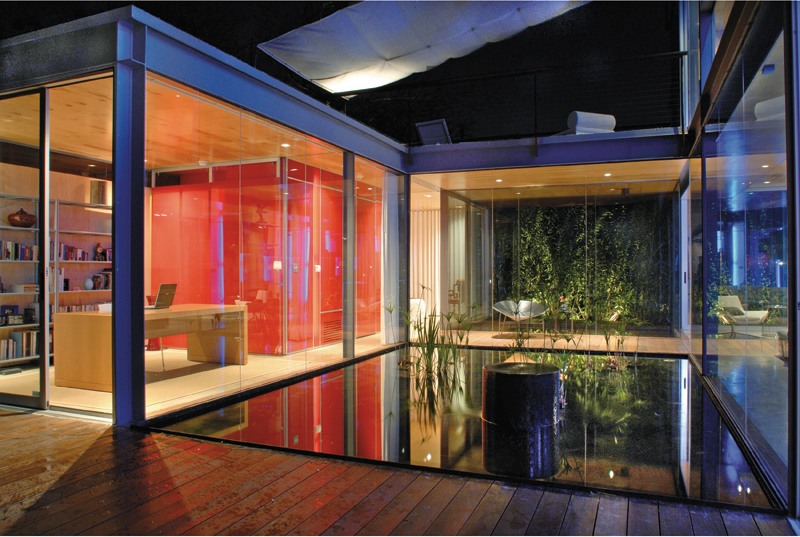 104
Ponds with plants should receive sunlight even if they are located in an interior patio. Plants require four to six hours of sun a day and must be protected against possible frost in cold areas.