150 Best Terrace and Balcony Ideas
9780062283375_Chapter_51.xhtml
Architect: Bercy Chen Studio
Location: Austin, TX, USA
Photography: Dan Bernstein, Ryan Michael
This house was conceived as an outgrowth of the aquifers in the area. The house has two wings, one private and one public, and its roof is designed to collect rainwater for subsequent use. It is a smart house, controlled by an iPad, and it is self-sufficient for most of the year, thanks to its ecological heating system and solar panels.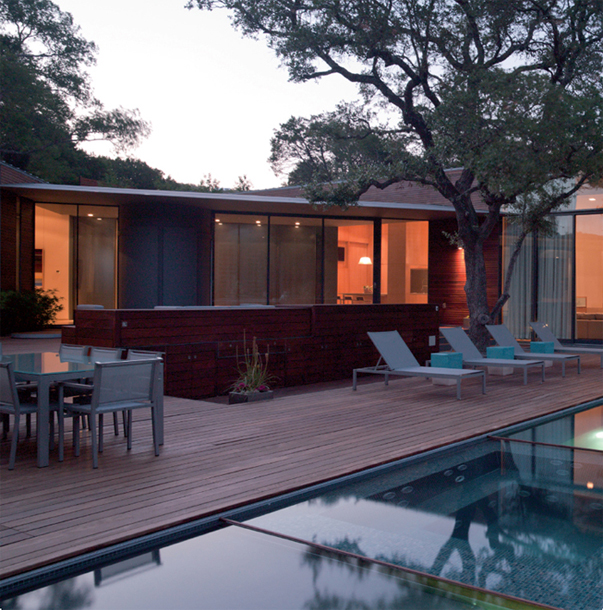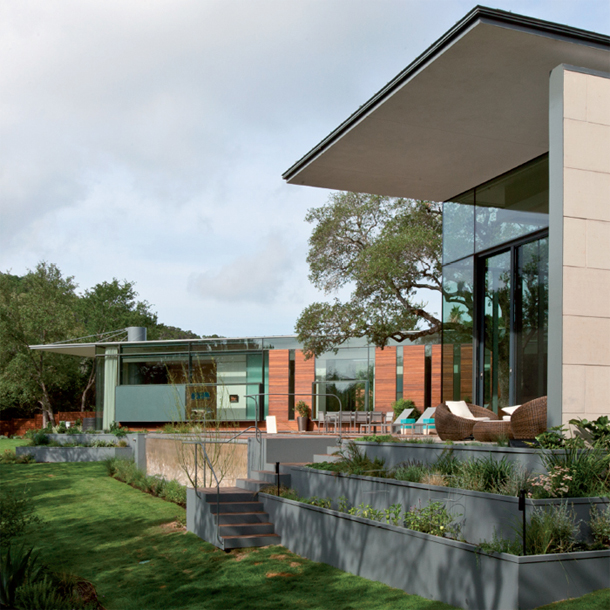 105
An inner courtyard with natural light is a perfect place for introducing natural exterior items into an interior. The gravel floor replaces a lawn and is easy to maintain.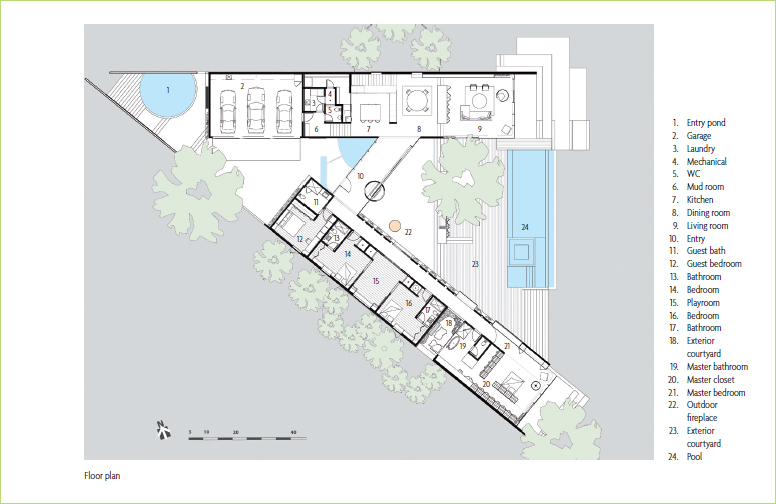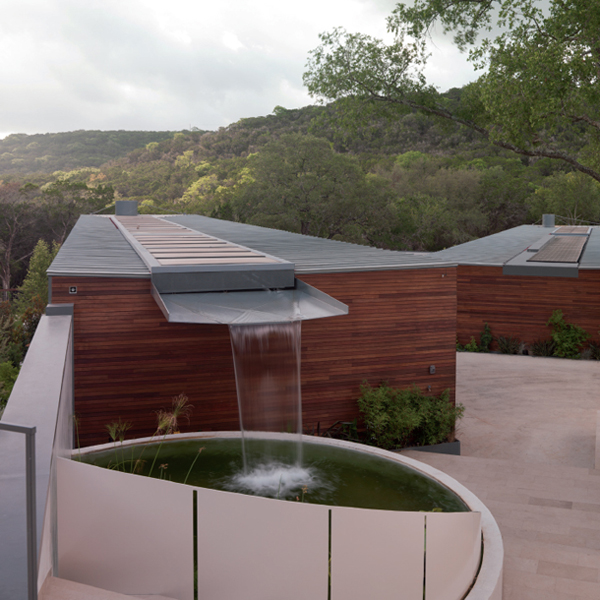 106
The basin collects rainwater, which is then used to heat or cool the house via geothermal energy.