150 Best Terrace and Balcony Ideas
9780062283375_Chapter_64.xhtml
Architect: Anastasia Arquitectos
Location: Nova Lima, Minas Gerais, Brazil
Photography: Jomar Bragança
Because of good local weather, this Brazilian house needs no heating and can be oriented toward the woods. This allows a greater sense of privacy for enjoying the beauty of the surroundings. The house is nearly 23 ft. (7 m) below the street and has three floors: a basement, a first floor with a pool, and an upper floor for the bedrooms. The house is constructed from concrete.
121
The house is painted terracotta, which makes it easier to maintain an unblemished façade given that the local gravel contains a pink powder.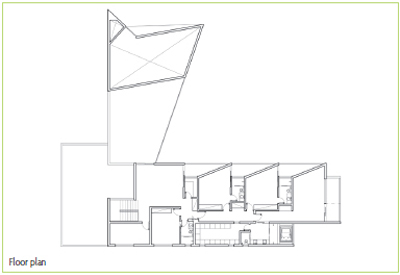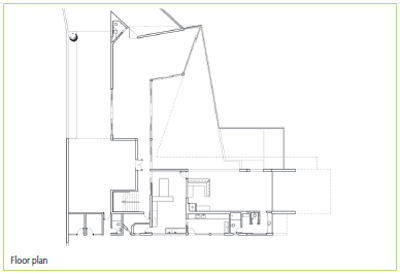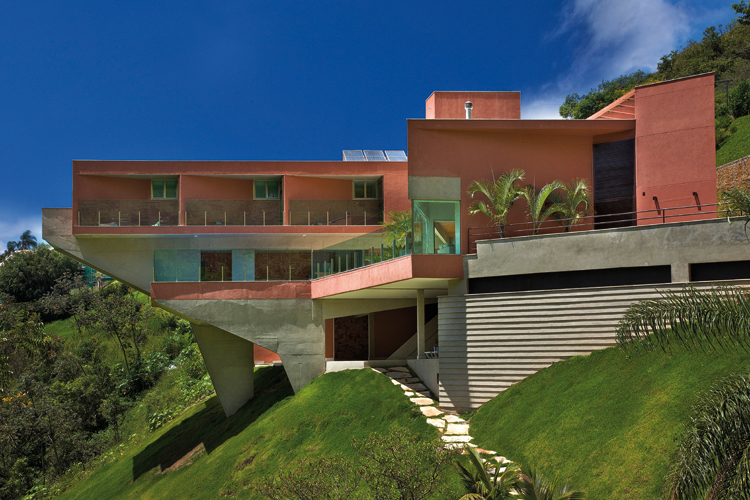 122
The relaxation area is entirely underneath the porch. The only uncovered part is the pool, wedged into the area closest to the drop; the pool thus contrasts with the green background.