150 Best Terrace and Balcony Ideas
9780062283375_Chapter_7.xhtml
Landscape design: Secret Gardens of Sydney
Location: Sydney, Australia
Photography: Jason Busch
This terrace with pool is located in the middle of the city. Ornamental pears and jasmine take center stage in this space. The family that lives in the house makes full use of the space, which has a pool, barbecue, and herb garden. The side entrance is a wall of green bamboo, which provides a beautiful view from the living areas of the house.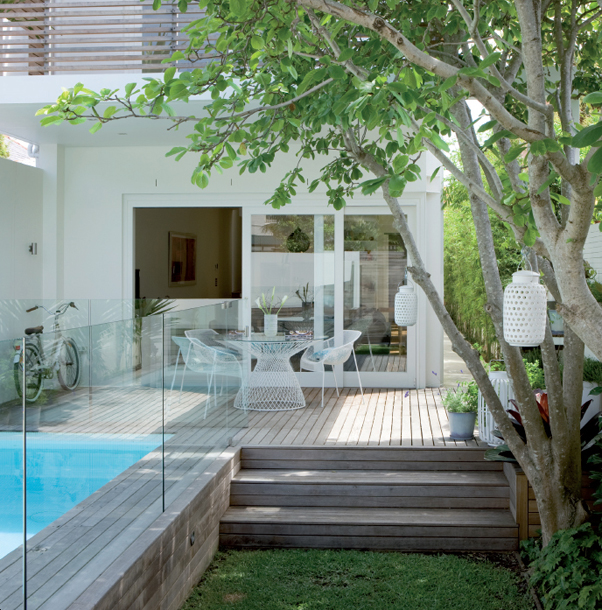 018
Despite the greenery, the most prominent color in this space is turquoise. This is due to the great blue mass of the pool bottom, which is emphasized by the prints on the cushions.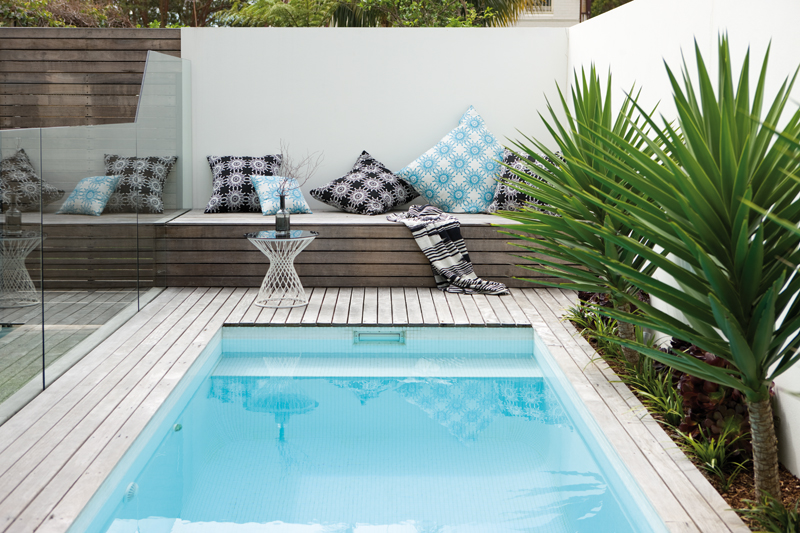 019
The combination of pots on this shelf may seem arbitrary, but a close look shows that the balance of tones and sizes is broken only by the different textures.