150 Best Terrace and Balcony Ideas
9780062283375_Chapter_14.xhtml
Architect: Estudio Martín Gómez Arquitectos
Location: Arenas de José Ignacio, Punta del Este, Uruguay
Photography: Ezequiel Escalante
A young couple looking for a simple, easy to maintain, and functional home with three bedrooms commissioned this house, which consists of two separate volumes. The first is for the bedrooms and the second for living areas. The terrace is divided into three spaces: a pool, an exterior dining room with a grill, and an outdoor living room.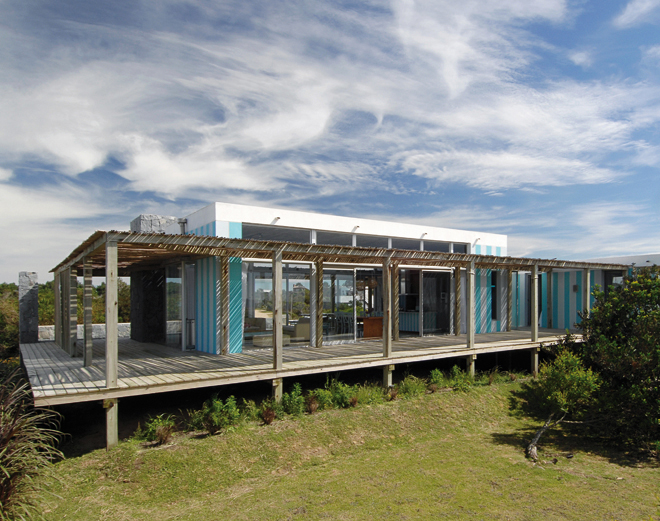 035
This pool is stuccoed in gray cement. On one side, a stone wall features a great jet of water that is used to fill the pool.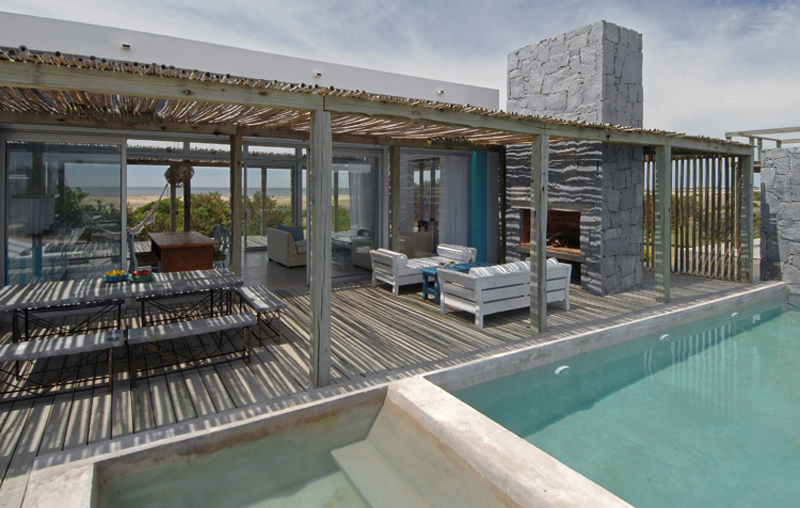 036
The architects combined cedar wood with gray granite stone surfaces for the exterior of the house. They painted turquoise and white stripes on the wood in imitation of European beach awnings.