150 Best Terrace and Balcony Ideas
9780062283375_Chapter_2.xhtml
Architect: Metrópolis
Location: Lima, Peru
Photography: Elsa Ramírez
The house was designed to create a frame for the view of the beach and the islands in front of it. The aesthetic of the house celebrates the summer, with modern curves that call to mind the Brazilian architecture of the 1960s. The house has a white finish with color accents in red. The dining and living rooms are placed so they can be integrated with the terrace by simply sliding the glass doors.
004
One side is decorated with a concrete lattice that allows light to enter without forgoing privacy.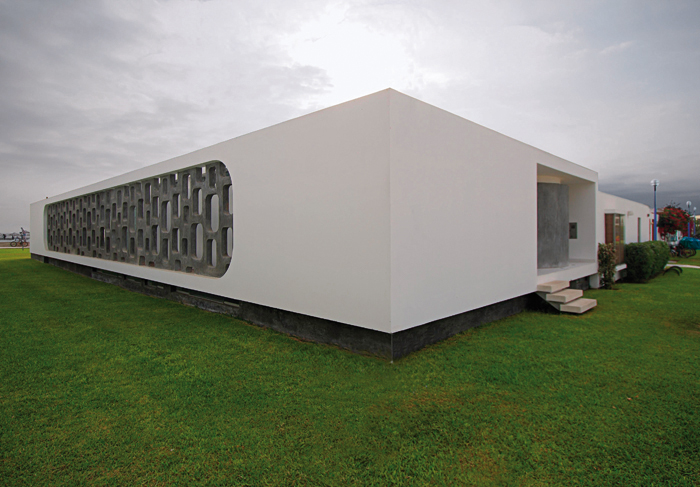 005
The edges and rounded forms that dominate the whole house soften the geometric and cubic lines of its architectural structure. The various components bring coherence and unity.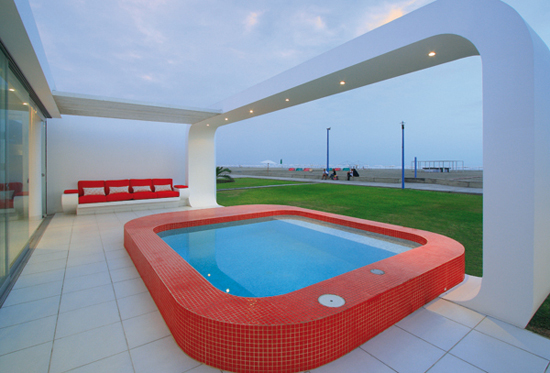 006
The bedrooms have access to this interior patio, which is simple and spectacular in the bareness of its forms and decorations.