150 Best Terrace and Balcony Ideas
9780062283375_Chapter_26.xhtml
Architect: Ábaton Arquitectura, in partnership with Batavia
Location: Cáceres, Spain
Photography: Belén Imaz
This family home is the result of the comprehensive remodeling of an old barn. The rooms are sited around the two large central areas: the living room and kitchen. Basic materials—water, iron, and cement—have been used along with the existing stone. The house has solar panels that provide energy in summer and two turbines that use the beds of two streams to supply electric power to the storage heaters in winter.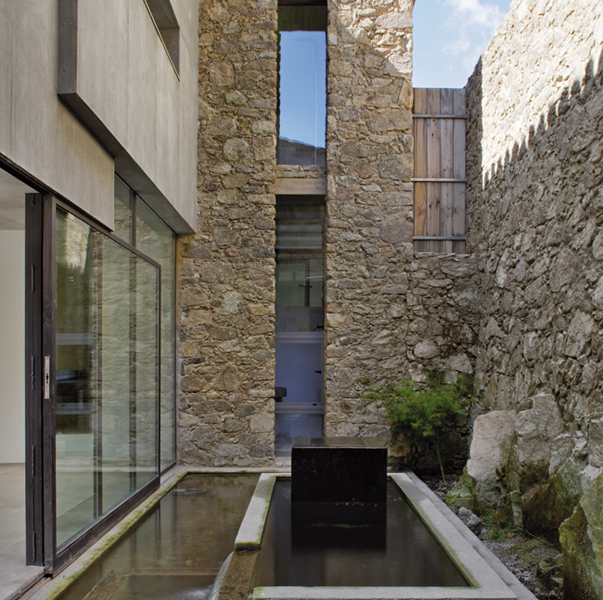 052
This patio has a natural spring of water gushing from a rock, which cools the house in the hottest months.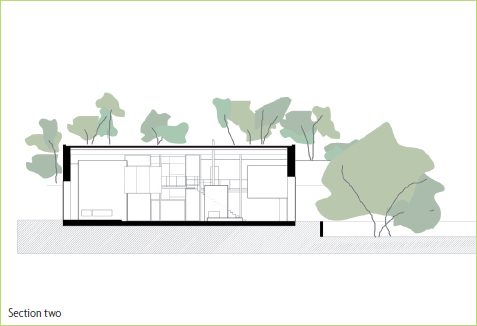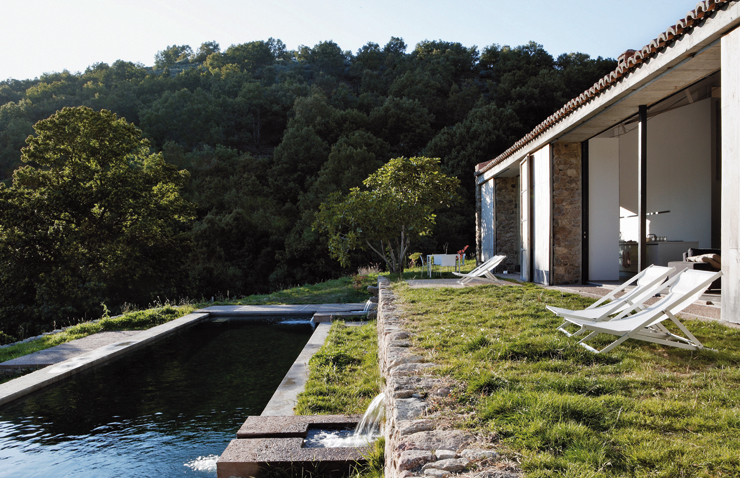 The natural pool is actually a reservoir through which water continuously flows and irrigates the pastures.
053
The refurbishment plan respected the original appearance of the barn and its surroundings, so the house blends into the natural landscape and does not stand out above the vegetation.