150 Best Terrace and Balcony Ideas
9780062283375_Chapter_40.xhtml
Architect: Amir Schlezinger
Location: London, United Kingdom
Photography: Jerry Harpur
Regent's Park has a terrace and a garden, both connected with the inside of the house through the repetition of shapes and materials. The seats repeat the form of the internal inglenook, while the interior and exterior spaces share the same wooden flooring. The outdoor spaces are minimalist and very geometric in style, and the plants complement their structures.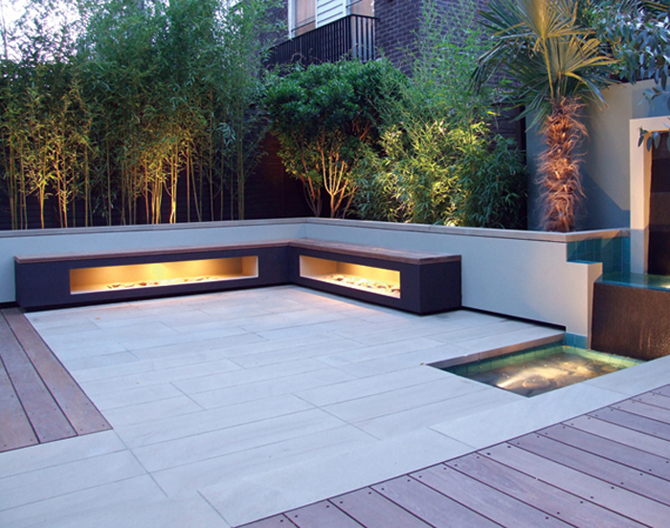 080
The bench follows the outline of the wall and is illuminated on the inside, thus providing orange light, which coordinates with the rest of the space in both form and color.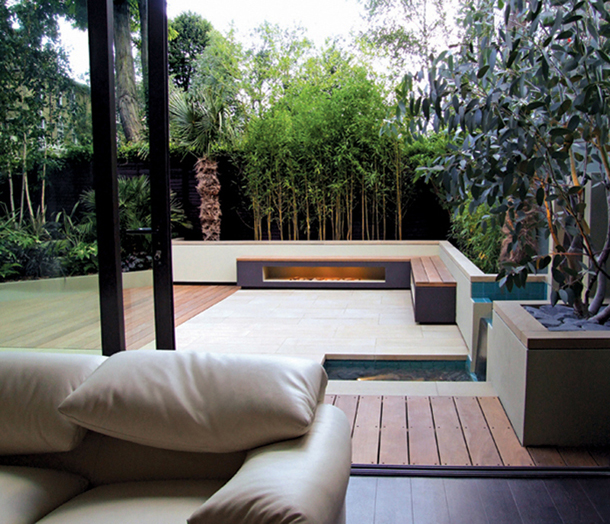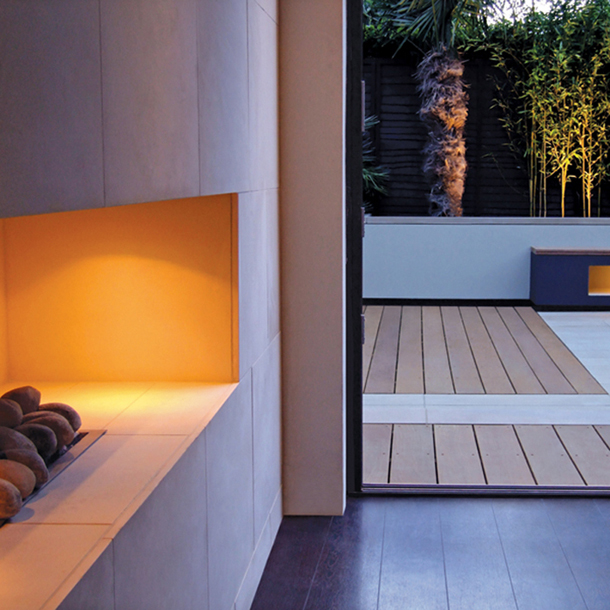 The terrace is divided into two areas by a row of sturdy cement pots containing plants.
081
The terrace is surrounded by plants and shrubs and is irregularly shaped. The sun lounger is positioned to compensate for the asymmetry of the two sides.