150 Best Terrace and Balcony Ideas
9780062283375_Chapter_47.xhtml
Landscape design: Andrea Cochran
Location: San Francisco, CA, USA
Photography: Andrea Cochran
This roof garden was designed during the renovation of an old warehouse into residential lofts. The terrace was planned off the penthouse space and built over an addition to the older building. To accommodate the weight and plants at the same time, three paving materials were combined: checker plate aluminum, plaster and concrete, and recycled lumber.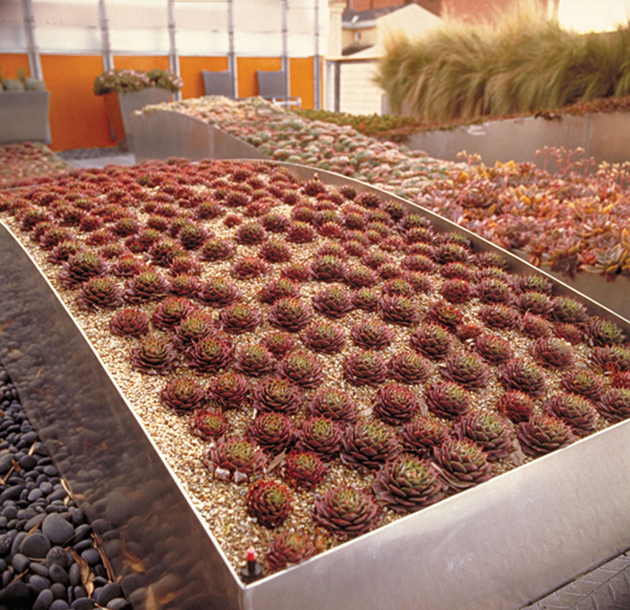 096
The various volumes and shapes of the planters give the terrace a modern and original look. The plants are easy to maintain, which makes the terrace a practical space.
097
The fence provides privacy and is made of Plexiglas, which allows the light to pass through and changes the illumination of the room throughout the day.