150 Best Terrace and Balcony Ideas
9780062283375_Chapter_54.xhtml
Architect: ONG & ONG
Location: Republic of Singapore
Photography: Tim Nolan
The architects decided to re-form the house by remodeling the interior, leaving the exterior intact so that it would fit in with the other houses around it. One of the things that set this house apart from the others that remain from the period is the layout of its spaces and the fact that the kitchen and dining room are near the entrance.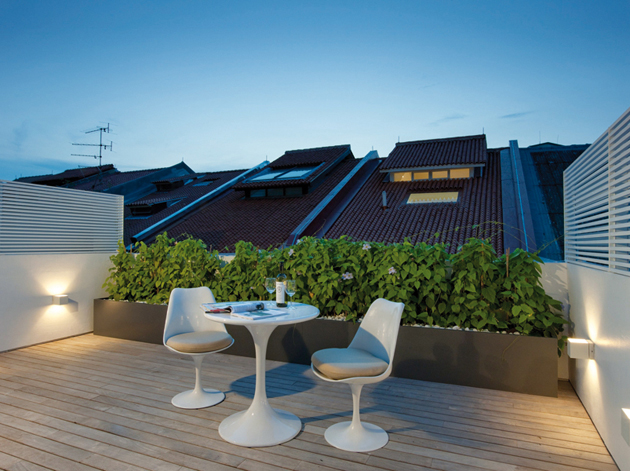 110
Since social gatherings often revolve around food, the architects decided that the kitchen and dining room should be next to each other so that guests and hosts can interact.
Bamboo is a recurring theme throughout the house, and this, combined with the neutral color of the walls, is ideal for rental housing in which different types of tenants may live.