150 Best Terrace and Balcony Ideas
9780062283375_Part_5.xhtml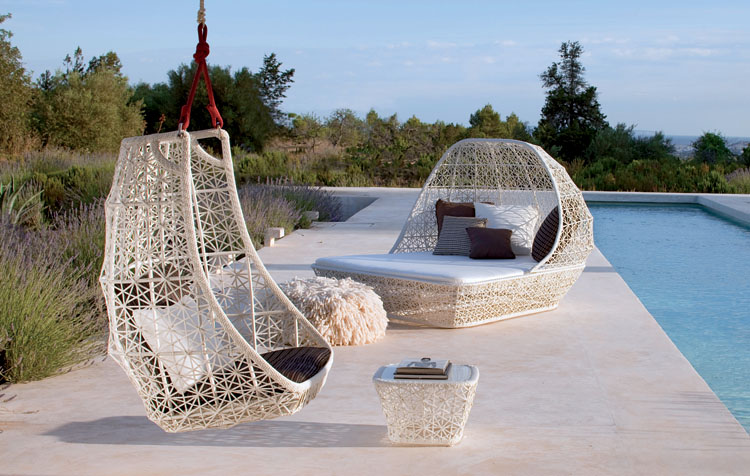 123
Make sure that wooden furniture does not get too wet, and protect it with plastic covers in winter to prevent water stains and the premature aging of the wood.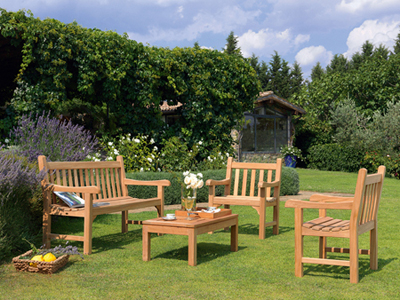 124
Wicker furniture lends a rustic air to an outdoor space. Its natural fiber and holes make it light and casual, and it is ideal for relaxing.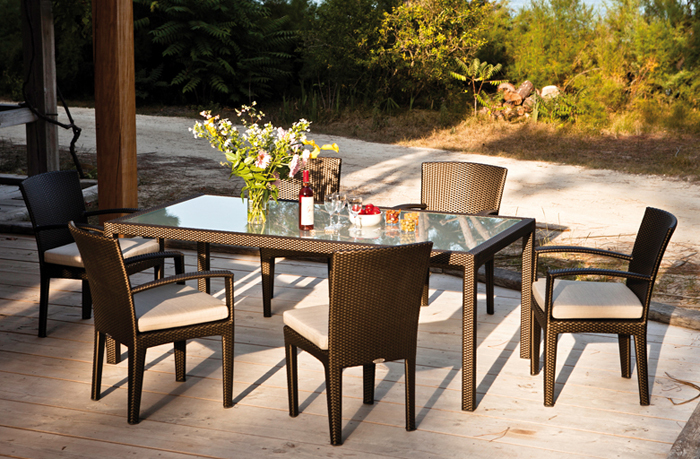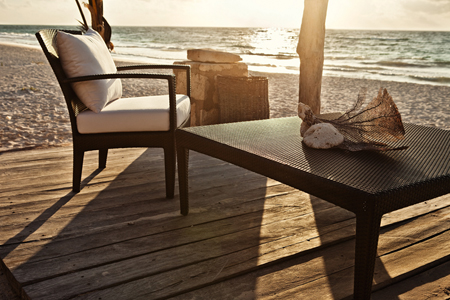 125
Natural or synthetic? Today, many firms use very natural-looking synthetic fibers in their furniture that withstand the weather better and therefore last longer.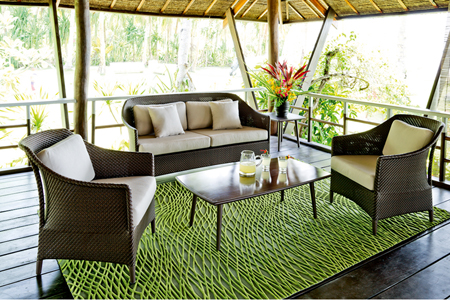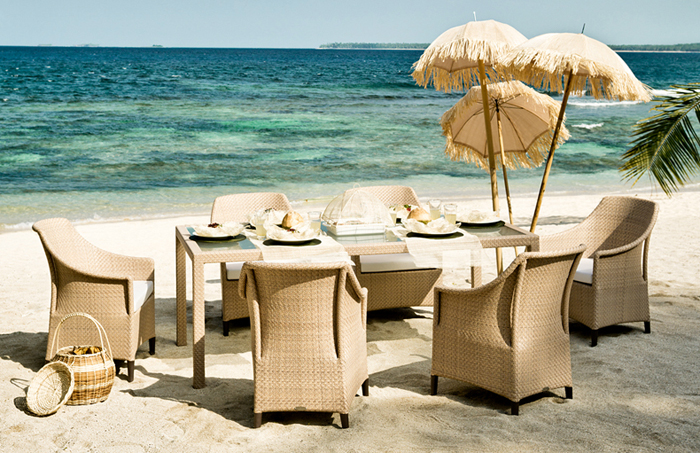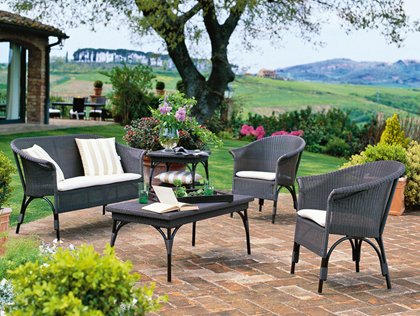 126
If you go for natural fibers, remember you have to clean them regularly to prevent dust from building up. Give them a coat of wax from time to time and put them in the shade.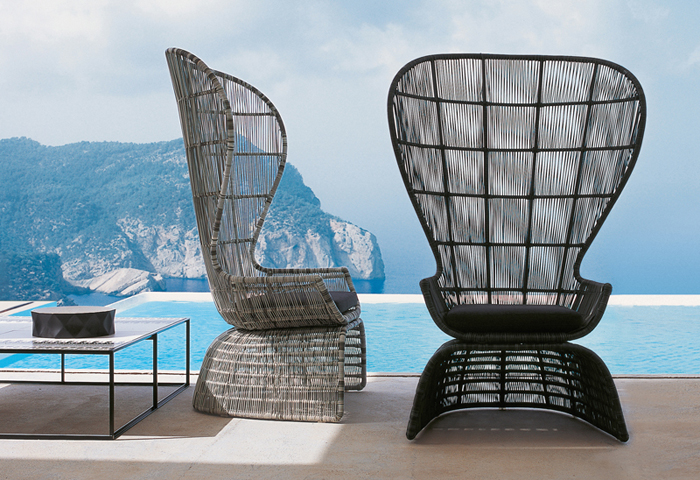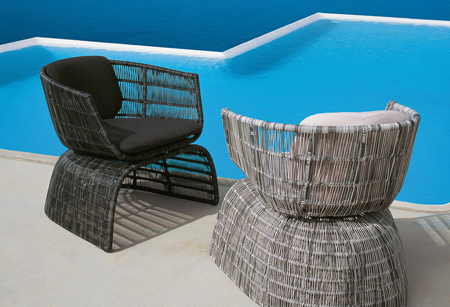 127
Natural or artificial wickerwork is often used in classic furniture. It is increasingly found in innovative modern, original, and ergonomic products, too.
128
The seat and back of the chairs, which are made of rope, let air in through the structure and reduce the feeling of heat.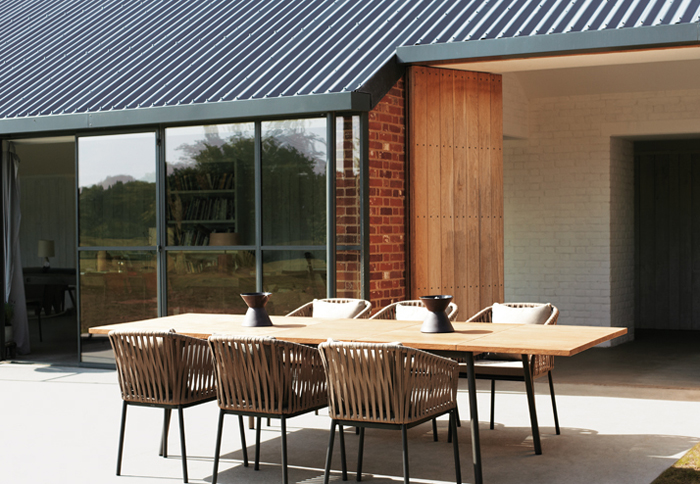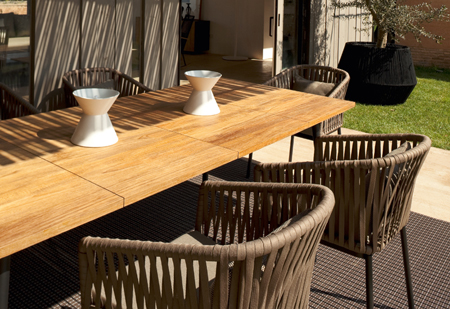 129
The delicacy of the structure of these sets is ideal for small spaces because the furniture is not visually bulky.
130
It is easy to add a touch of color to any space by taking advantage of the many furniture options available on the market. You can add accessories in similar shades.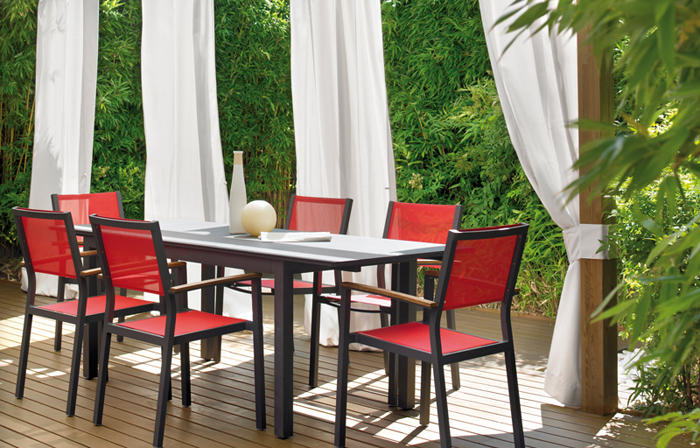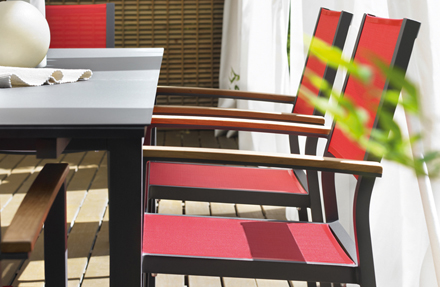 131
The director's chair is an outdoor classic. Plus, because it can be folded, it can be stored almost anywhere.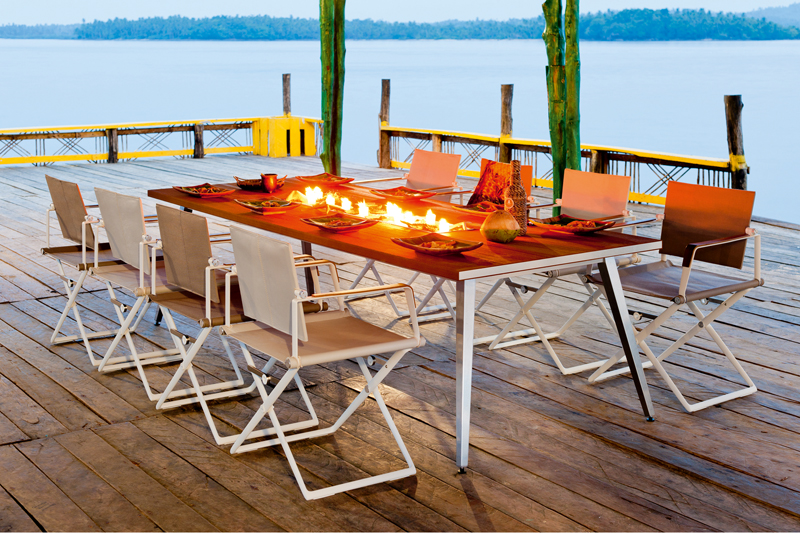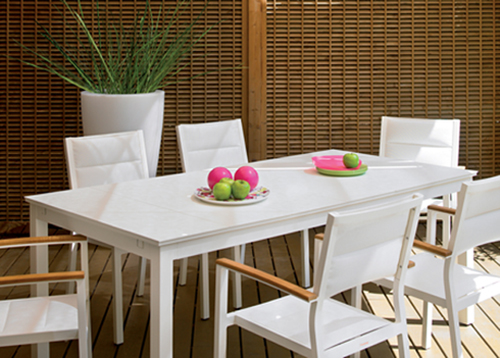 132
Wrought iron is easy to shape, since it melts at more than 2,732°F (1,500°C) and cools and hardens quickly. This makes it especially useful for decorative items.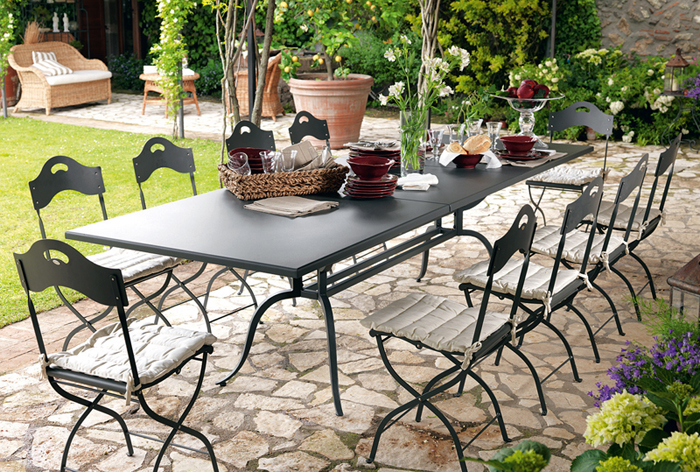 133
Rust can be removed from metal with sandpaper specifically designed for this material. If the furniture is painted, it is best to strip it before sanding with a specialized product.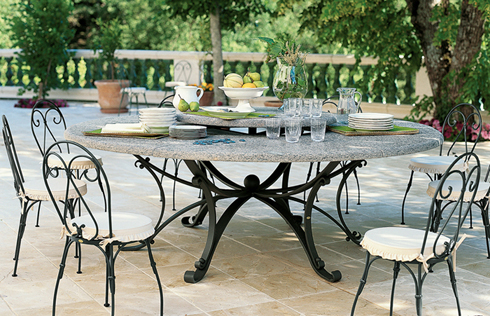 134
Once the item is restored, protect it with antioxidant products such as red lead, which inhibits corrosion and helps set the product better. This primer can be sprayed on.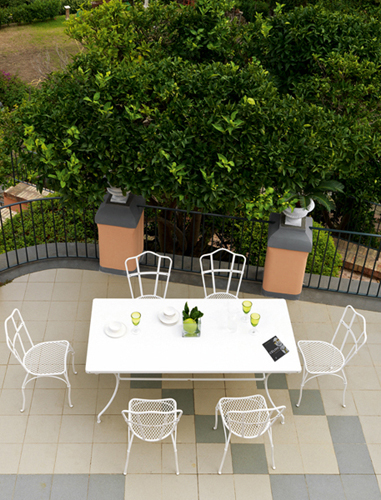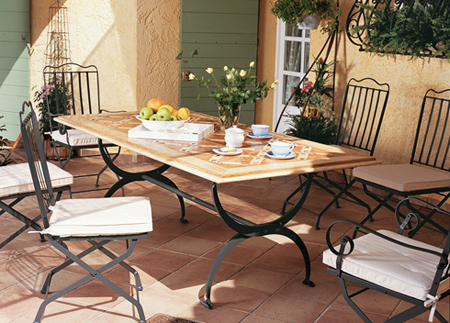 135
Wood or wicker furniture is easy to find and care for, and it ages attractively. Add good cushions to ensure that your couches are comfortable.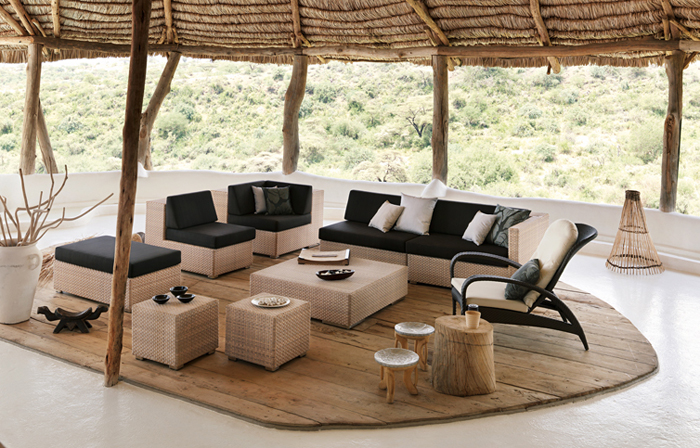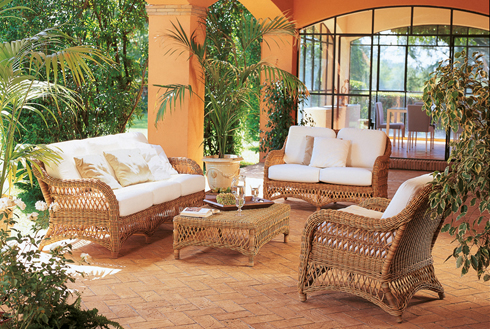 136
The best outdoor cushions are made of acrylic, polyester, or PVC. All these materials are water-and stain-resistant but are not protected from prolonged exposure to the sun.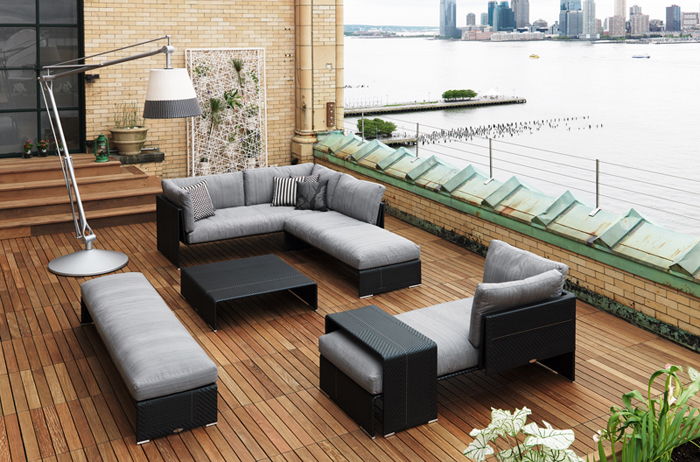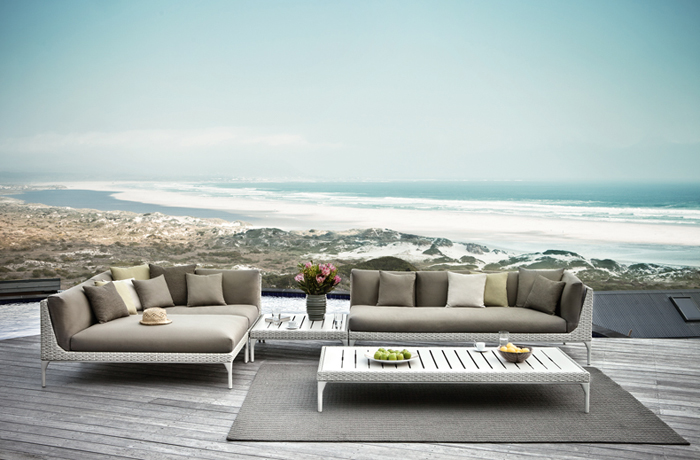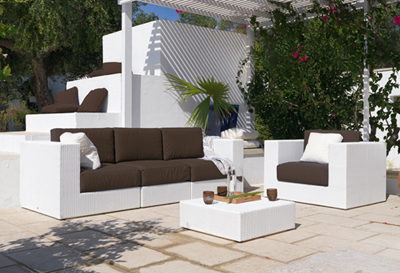 137
Modernity also extends to outdoor furniture. Futuristic, ergonomic, and in vibrant colors, these chairs are sure to impress.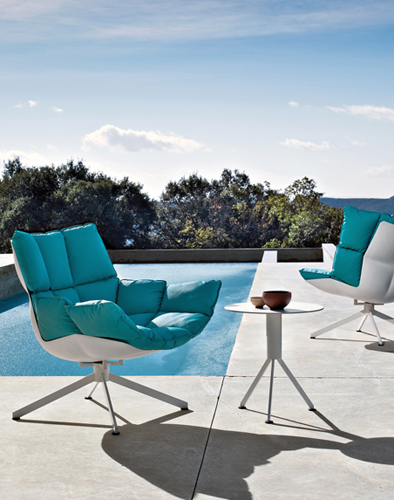 138
A couch with a canopy is decorative and private. It's like an outdoor bed but takes up less space, and it has a back, making it more comfortable for sitting.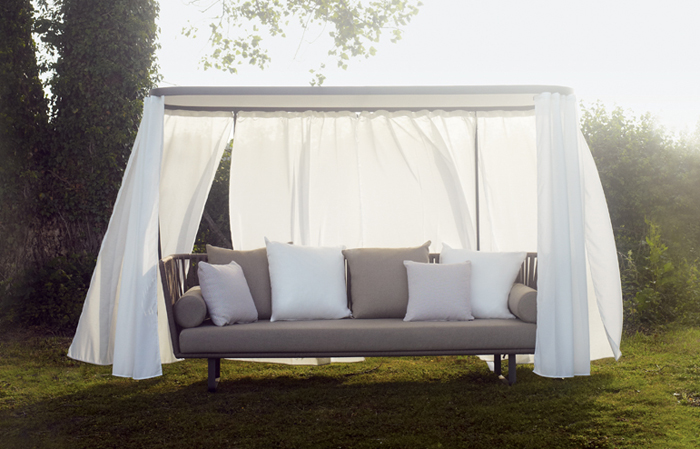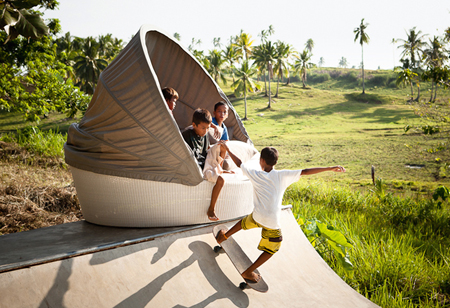 139
If you are looking to surprise your guests, a large, round, and spectacular couch is ideal as long as you have enough space. These also tend to be very soft and comfortable.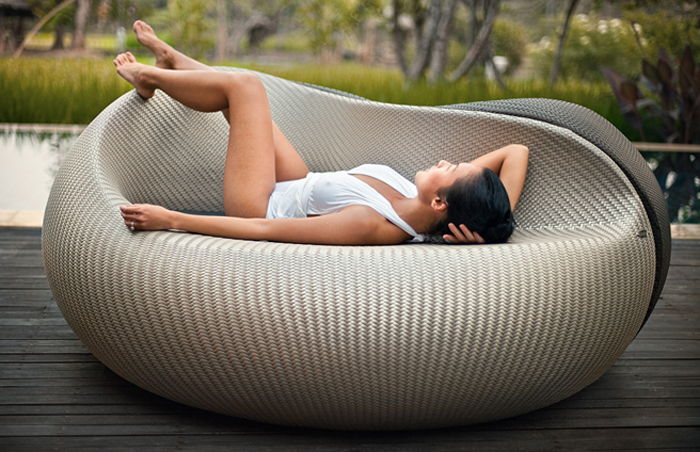 140
A sun lounger is an essential item in outdoor spaces. Unlike chairs, tables, and armchairs, sun loungers encourage you to bask in the sun and relax to the full.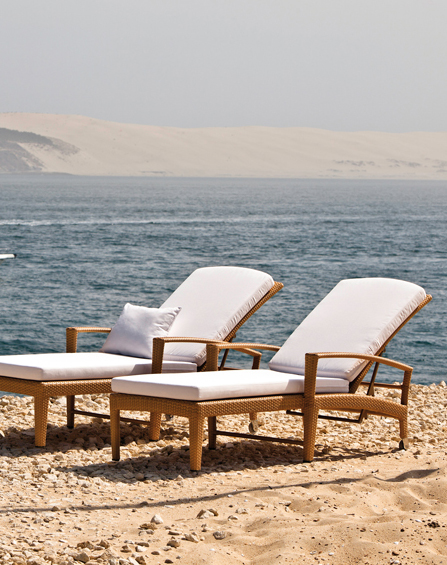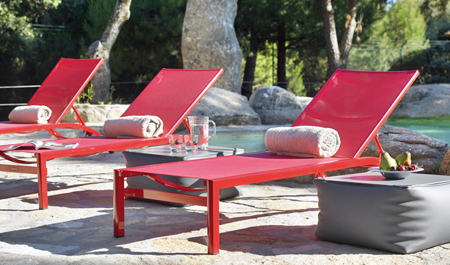 141
While perhaps not the most comfortable, wrought-iron sun loungers are aesthetically beautiful. If you have enough space, you can add a mattress lined with waterproof fabric.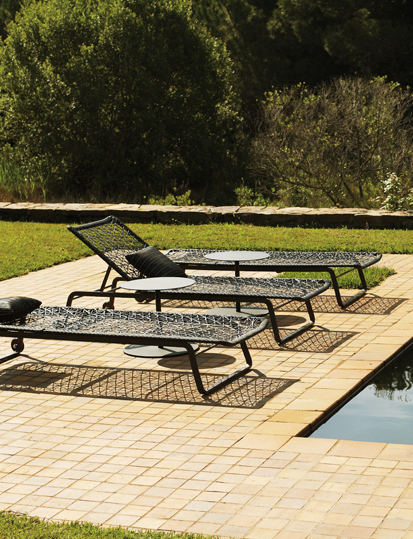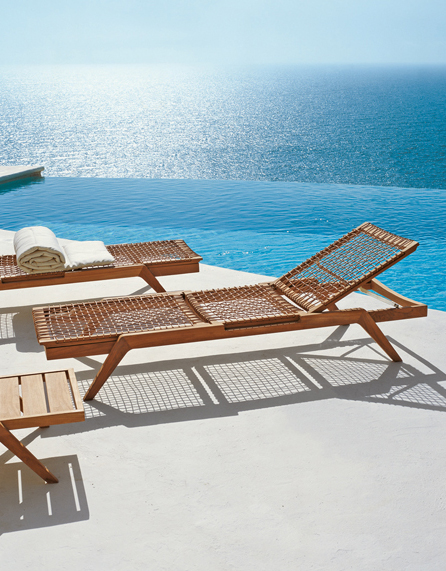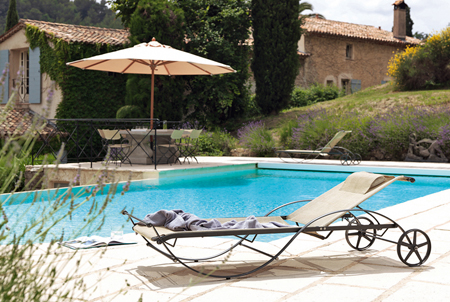 142
Ergonomic sun loungers adjust to your body with ease, and although at first glance they may seem rigid, they are not. They fit seamlessly into terraces decorated with modern items.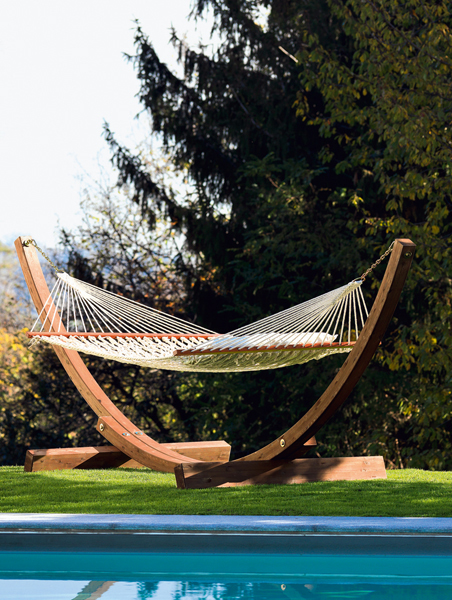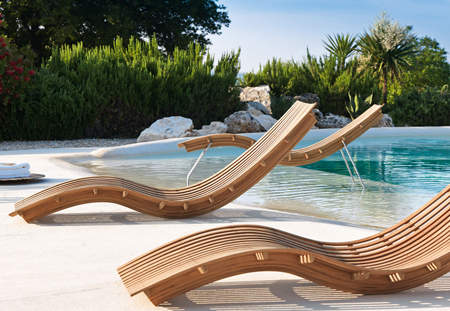 143
A large parasol in cream shades with a wooden frame is always elegant and beautifies a space. In this case, the square shape matches the form of a table and leaves no corner unshaded.
144
The frame and dome of this star-shaped parasol create different levels so it does not catch in the breeze, thus preventing warping or turning nside out.
145
The pole of a parasol can sometimes get in the way, so side-pole parasols and ones that hang from the ceiling have been developed that can also function as outdoor lamps.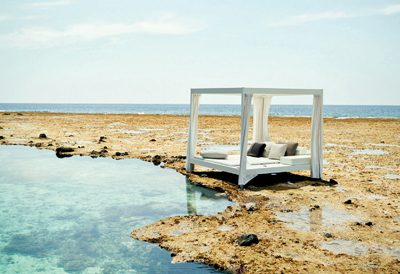 146
Outdoor beds are ideal for hot climates and large outdoor areas because you can sleep comfortably under the stars and enjoy your terrace twenty-four hours a day.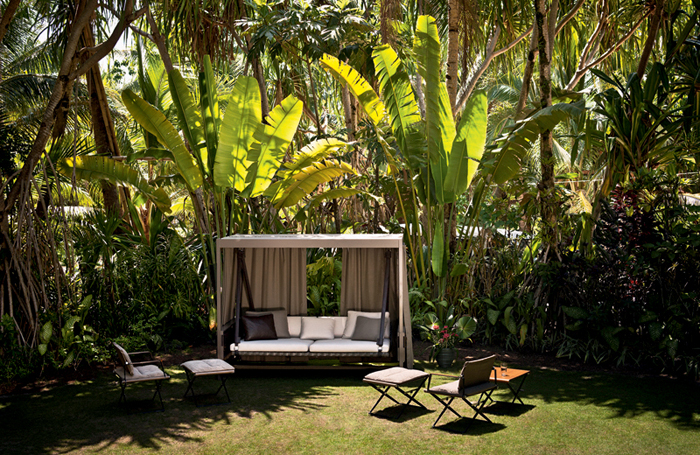 147
The role of an arbor is to create shadows to provide protection from the sun. If tall buildings surround the outdoor space, an arbor can also help enhance privacy.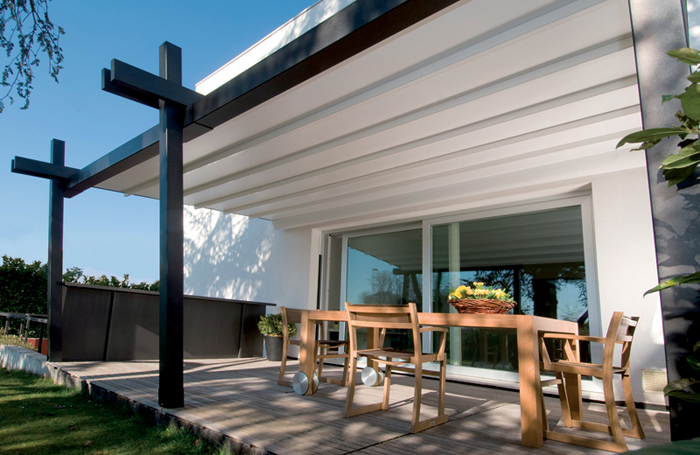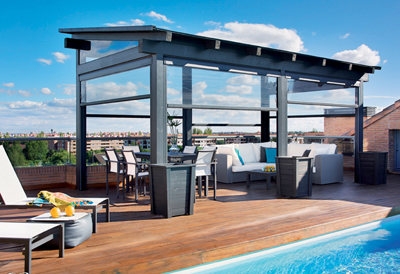 148
If you want to add a climbing plant, the best is ivy, which is also evergreen and provides shade in summer and lets in light in winter. Bougainvillea and jasmine will add color.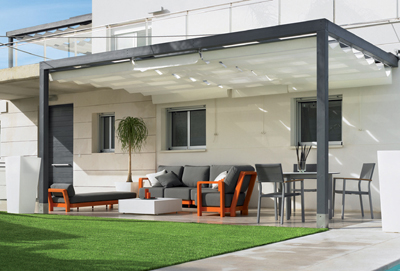 149
If you want to cover the arbor with a tarp, there are polyester and microperforated fabrics that are breathable, easy to clean, and can be gathered like blinds.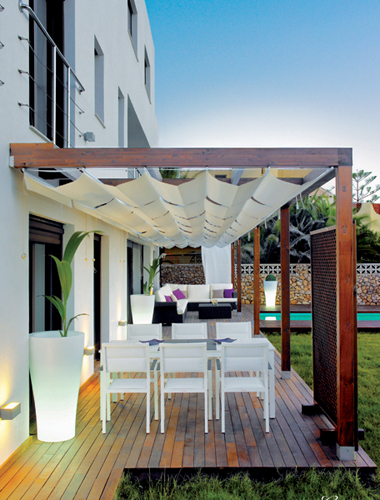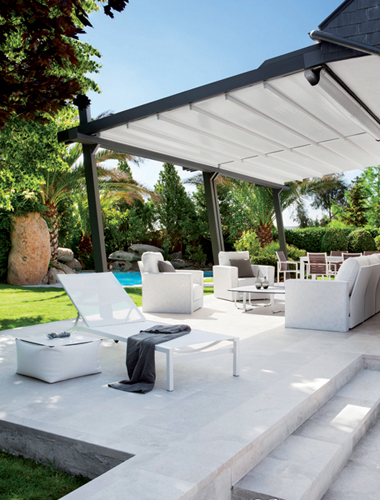 150
Drapes provide side protection, can create small, enclosed spaces outdoors, and can be drawn back by just tying them with ribbons to one of the posts.