150 Best Terrace and Balcony Ideas
9780062283375_Chapter_10.xhtml
Architect: Luigi Rosselli
Location: Sydney, Australia
Photography: Justin Alexander
This house has been refurbished and expanded to accommodate a large family. Changes included adding a new garage, a library, a pool, and a playroom, which was made by converting the old garage. Stairs were added to connect the old spaces with the new ones. Its stone exterior, columns, and the pool, which borders a steep rock face, give the ensemble the grandeur of a villa.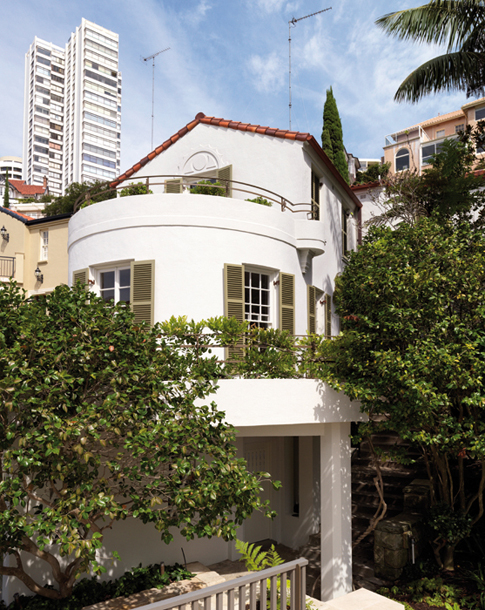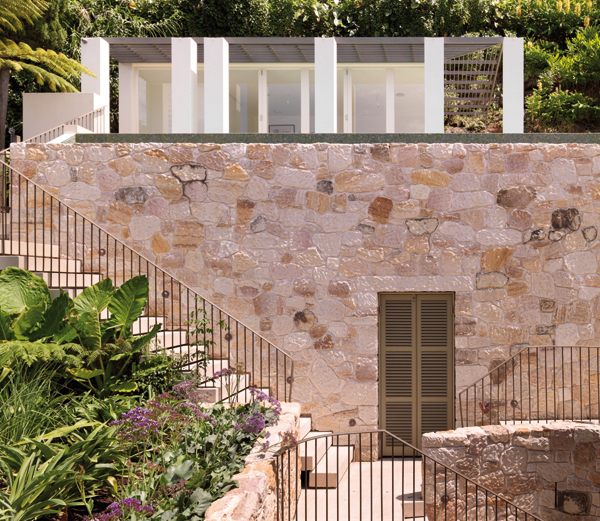 024
This inner courtyard links the two floors, and the plants turn it into a garden. Its light colors make it look bigger and help illuminate the interior of the house.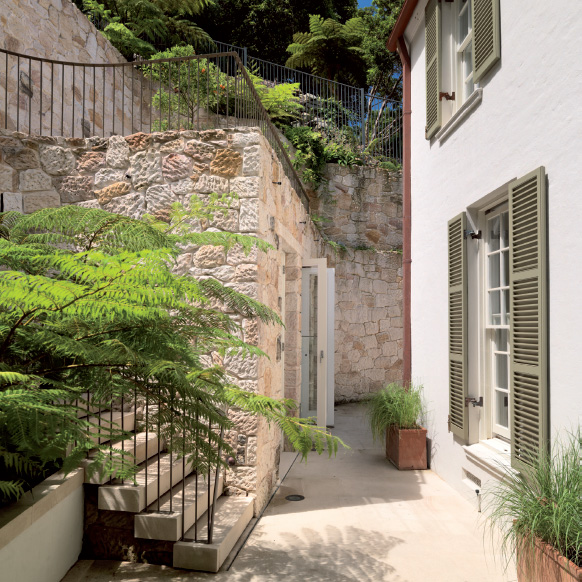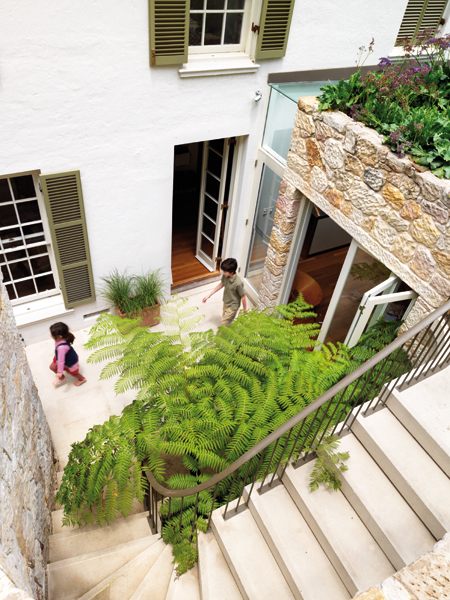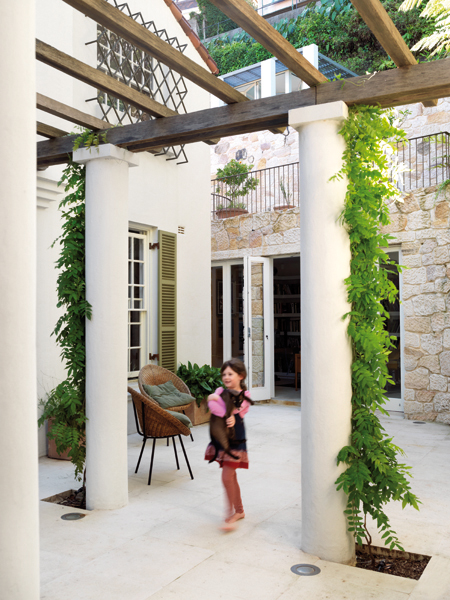 025
The porch next to the pool calls to mind ancient classical buildings, but its columns have a very contemporary shape. In contrast, the columns of the inner courtyard are rounded.