150 Best Terrace and Balcony Ideas
9780062283375_Chapter_11.xhtml
Architect: Hierve Diseñería
Location: Valle de Bravo, Mexico
Photography: Alejandro Villarreal
This residential complex situated a hundred yards from the colonial church of Santa María Ahuacatlan has nine town houses and several shared amenities, including a pool and hot tub area that is the central core. The project was designed to adapt to the site and its surroundings, taking as inspiration the other buildings in the neighborhood and complying with the local authority's strict regulations. The houses are divided into volumes sited in an L shape.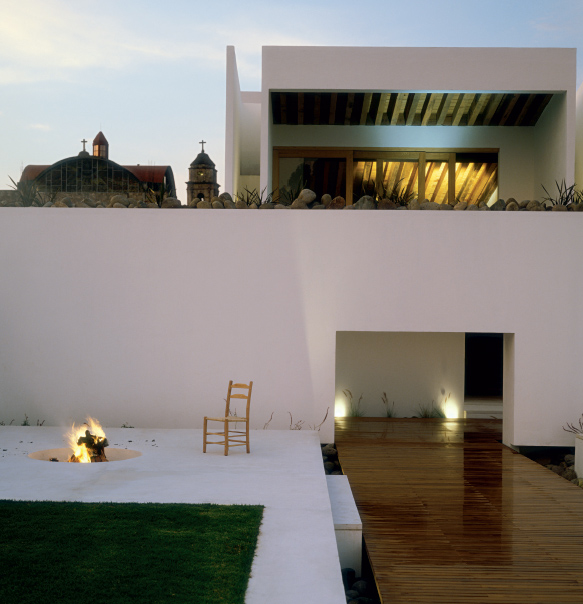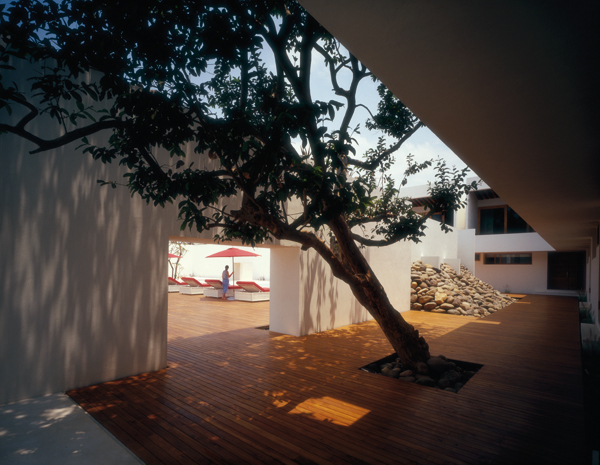 026
The spaces are separated by great arches with thick columns that bring sobriety and simplicity to the complex. In the background, a row of sun loungers with red mattresses continues the geometry of space.
027
Stone is one of the key elements in this construction, and this space, decorated with stones piled in a corner, reminiscent of a dam, demonstrates this detail.