150 Best Terrace and Balcony Ideas
9780062283375_Chapter_46.xhtml
Architect: JM Architecture
Location: Campo Tures, Bolzano, Italy
Photography: Jacopo Mascheroni
This house is fenced by a 7 ft. 10 in. (2.4 m) tall wall made of horizontal wooden slats that bring out the perspective and cast shadows both from the sun and from the reflectors below. The house is surrounded by a deck made from 5½ in. (14 cm) wide ipê wood planks, which ends in a sunbathing platform fitted with a hot tub.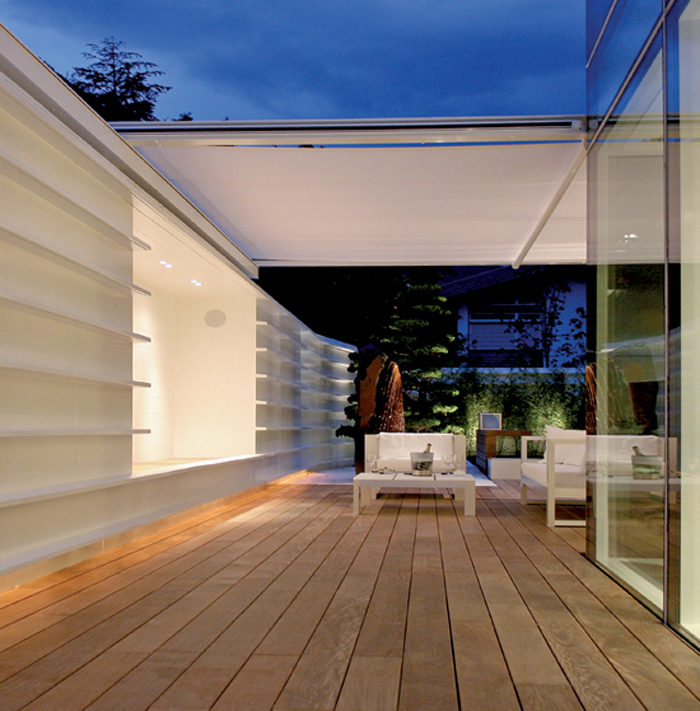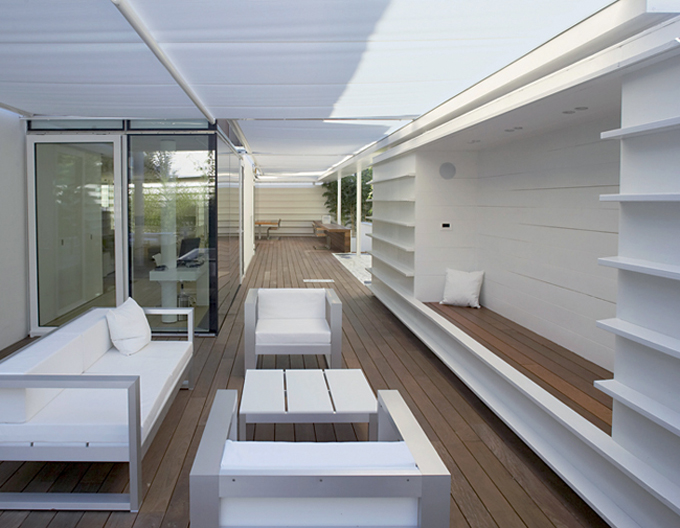 092
The wooden decking can be covered completely with a white canopy that slides along rails placed on steel beams and thus becomes a retractable roof.
093
So that the home receives as much light as possible, a custom silicone structural enclosure wall and huge sliding glass doors have replaced the walls.